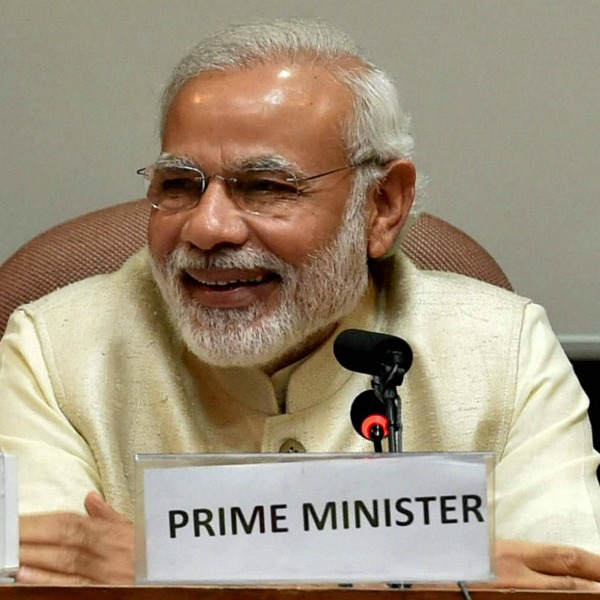 As its foes plan a grand alliance against the BJP in Bihar, the party is counting on a special package of a string of central
schemes
for the poll-bound state, the Modi factor and "contradictions" within the
Opposition
camp.
The package, which according to sources could amount to Rs 90,000 crore to one lakh crore, is likely to be announced in a month as assembly elections are due in the state in October-November. Proposals concerning various ministries were discussed here on Wednesday at a high-level meeting attended by finance minister Arun Jaitley, several other union ministers and senior party leader from
Bihar
Sushil Modi.
The central schemes which are likely to figure in the package include those concerning 24-hour power supply, rural broadband connectivity, laying foundations for software technology parks in Darbanga and Bhagalpur, setting up one of the 21 electronic clusters in Bihar, mobile towers, agricultural universities, pisciculture, roads and development of Motihari and Nalanda as educational hubs.
The central package would be a politically potent strategy in the high-stake election to counter chief minister Nitish Kumar, who earlier this month had met Jaitley and reminded him of his budget promise of a special financial package for Bihar on the lines of Andhra Pradesh. Kumar had urged Jaitley to clear the package and announce special category status for Bihar.
The BJP is also hoping to cash in on Prime Minister Narendra Modi's "image", one year of NDA and government's action in countries like Yemen and Nepal, party sources said.
In an apparent bid to retaliate to the Opposition campaign dubbing the Modi regime as "anti-farmer", the BJP is planning to hold dharnas in all districts of Bihar to protest against the Nitish Kumar government's approach towards farmers on June 6.
Refuting that a Janata Parivar merger would hurt the BJP's prospects, the party is banking on friction between the outfits. A party leader said the JD-U will lose the anti-RJD votes if they aligned. "They want to get together to stop the BJP but Lalu and Nitish Kumar cannot be together," BJP spokesperson said at a press conference here on Thursday.
Asked about JD-U leader Sharad Yadav's claim that his party, RJD and Congress will fight together, Hussain said "with this Lohia's opposition to Congress has ended."
Targeting Kumar, the BJP leader accused him of taking politics to a new low by deploying policemen to "guard" mango trees at former chief minister Jitan Ram Manjhi's residence. "Nitish Kumar is worrying mor about aam (mangoes) than the aam admi... Jungle Raj is there in the state... Police should be deployed for people's security instead of securing mangoes and litchies," he said.
The BJP, for which the Bihar election is crucial, is leaving no stone unturned in its road map for the election. Though the Congress does not have much stake in the election, it is divided on the issue of whom to support in case the Janata Parivar falls apart. While the Bihar Congress unit chief Ashok Chowdhury ostensibly backed by vice-president Rahul Gandhi openly supported Nitish Kumar as chief minister, angering the old ally RJD.