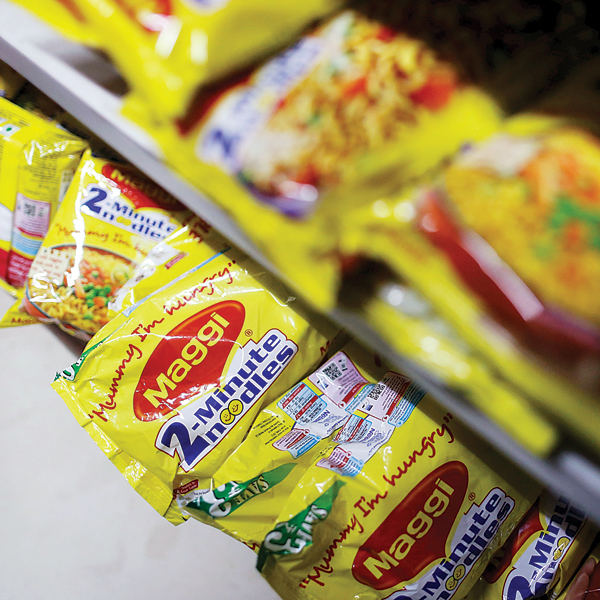 As the row over Maggi noodles deepens, it has come to light that Nestle India Limited had received approval from the Ministry of Health and Family Welfare (MoHFW) to manufacture the product, less than two years ago. Eyebrows are now being raised on how packaged food items are being given safety approvals by nodal agencies.
Companies have to seek approval from the Food Safety and Standards Authority of India (FSSAI) controlled by the MoHFW before manufacture and sale of any food product. Of 11,000 food brands that seek approval under the FSSAI regulations, which were introduced in 2011, only 50% have got clearance from the central authority, said sources in the health ministry.
Nestle India received product approval certification from FSSAI on July 4, 2013 for nine variants of instant noodles with tastemaker, including Maggi 2-minute Masala Noodles (dna has a copy of the certificate).
In order to acquire a product approval, a food company has to submit reports on toxicology, shelf life and nutritional label to FSSAI. The FSSAI approval signed by Pradip Chakraborty, director (product Approval) states, "The Instant Noodles have been granted product approval based on the safety of the ingredients and additives."
Maggi is currently at the centre of a storm after tests on samples by the Food and Drug Administration (FDA) officials in Uttar Pradesh revealed high levels of lead and presence of 'added,' monosodium glutamate (MSG).
Food safety experts said that the process of product approval was carried out based on the documents submitted by the company. The scientific panel of FSSAI does not carry out its own checks and balances before certifying if a product is safe for consumption, the allege.
"In such a case, the enforcement wing of FSSAI at the state level should be robust to make sure that food companies comply with norms," said Ashwin Bhadri, CEO, Equinox Labs.
For a population of 1.19 crore, Mumbai has only 16 food safety officers appointed under the FSSAI Act as against the sanctioned strength of 41. Of the existing staff, two are currently on maternity leave. Across Maharashtra, 188 out of 256 FSO posts are filled.
"For popular packaged snacks, oil, milk, tea, more and more checks should be conducted by local authorities. The responsibility of randomly testing the products lies with them. Due to staff crunch, enforcement testing takes a huge hit," said Bhadri.
FDA joint commissioner (food) Suresh Annapure said FSOs in Mumbai are overburdened. They work for over ten hours a day in sample collection, licensing and registration activities, vigilance and investigations. We are working in our limited capacity."