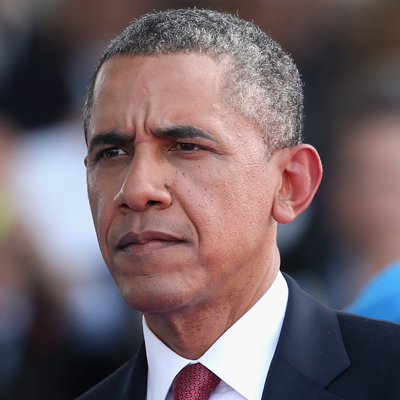 The United States does not yet have a "complete strategy" for training Iraqi forces to fight Islamic State militants, President Barack Obama said on Monday amid signs of weakness in Iraq's military.
Obama said the Pentagon was reviewing plans to ramp up training and assistance to the Iraqi forces, but he also said there must be full commitment by the Iraqis themselves. He said the 3,000 Americans in Iraq to help train local forces sometimes find themselves with "more training capacity than we've got recruits."
"We want to get more Iraqi security forces trained, fresh, well-equipped, and focused," Obama said in a news conference at the close of a two-day Group of Seven summit. The president said that Iraqi troops who have been trained by the US and are properly equipped are more likely to perform well, but that those who have not received good training often suffer from poor morale and other issues that affect them on the battlefield.
US officials cited a lack of American training as a driving factor last month when the Iraqi military suffered stunning defeats in Ramadi. The fall of Ramadi raised fresh concerns about the Iraqi forces, which had been making gains in recent months. Defense Secretary Ash Carter blamed the loss of the key city in part on the Iraqis' lack of a "will to fight", a stark assessment about a military that has been the beneficiary of billions in US assistance dating back to the war started during the administration of US President George W Bush in 2003.
That conflict came to an end in late 2011, when Obama withdrew American forces and declared that Iraq was ready to take control of its own security. But sectarian divisions helped create space for the Islamic State to thrive, leading Obama to launch airstrikes last summer and send a few thousand American troops back to help train and assist the local forces.
The president has repeatedly pledged that he will not send US forces back into direct combat in Iraq. Obama spoke shortly after meeting with Iraqi Prime Minister Haider al-Abadi, who was among the non-G-7 leaders invited to attend the summit in the Bavarian Alps. The president has been complimentary of Abadi, saying the prime minister recognises the need to supplement US security assistance with political changes that alleviate sectarian tensions in Iraq.