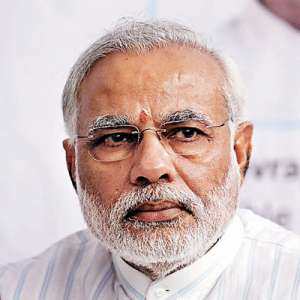 Ahead of Prime Minister Narendra Modi's visit to Bangladesh, the Commerce Ministry on Wednesday permitted trading of locally-produced goods in border haats at Kamalasagar in Tripura and Tarapur Kasba in the neighbouring country.
For this, the Director General of Foreign Trade (DGFT) has made arrangements under a Memorandum of Understanding signed between India and Bangladesh in November 2010.
It has enlisted commodities which will be allowed to be traded in the border haats at Kamalasagar in Tripura and Tarapur Kasba in Bangladesh.
The commodities include locally produced vegetables, food items, fruits, spices; minor local forest produce -- bamboo, bamboo grass and broom stick but excluding timber; products of local cottage industries like gamcha and lungi; locally produced small agricultural household implements -- plough, axe, spade and chisel.
Besides, garments, melamine products, processed food items and fruit juice were also permitted.
"Vendors who are allowed to sell their products in the Border Haats shall be the residents of the area within 5 km radius from the location of Border Haats," DGFT said in a public notice.
India and Bangladesh in October 2010 signed an MoU to promote border trade through two new haats at Kamalasagar, Tripura and Tarapur Kasba on Bangladesh side.
The Prime Minister will embark on a two-day visit to Bangladesh beginning June 6 with an aim to inject new momentum in the bilateral relationship by enhancing cooperation in connectivity, economic and other areas.