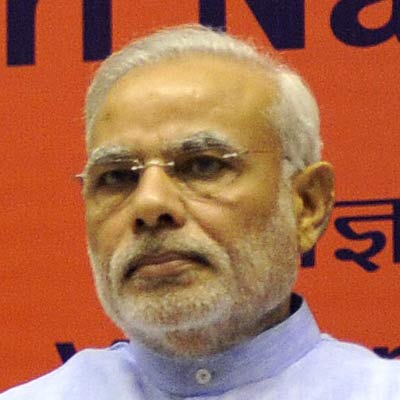 Search engine giant Google on Wednesday apologised to prime minister Narendra Modi, after a controversy erupted around its search results for the term 'Top 10 criminals'.
Twitter erupted on Wednesday after it was revealed that search results for 'Top 10 criminals' revealed Narendra Modi as one of the search results.
'It definitely troubles us. This is not reflective of our opinion. We apologise for this," Google said in reaction to the controversy. It also said that the company is working to prevent such results.
Experts have not yet come to a conclusion on how it happened, though many opined that it might be the result of a tagging issue or comments that have been used with Modi's images on the internet.
The goof-up had led to widespread outrage, with thousands of Modi fans taking to Twitter to vent anger, resulting in the Internet giant coming up with an apology.