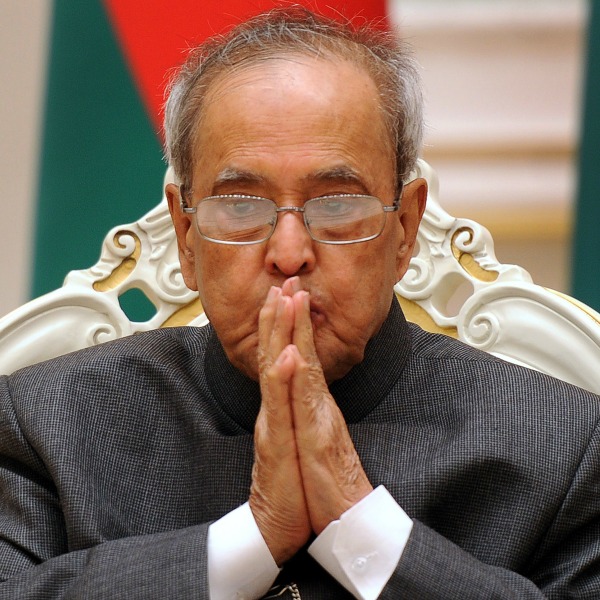 Speaking in Birbhum, West Bengal,Pranab Mukherjee asked: "Is tolerance and acceptance of dissent on the wane?" The official handle of President of India tweeted: "Remember teachings of Shri Ramakrishna Paramhansa 'Jato Mat Tato Path' As there are a number of beliefs, there are a number of ways. Humanism and pluralism should not be abandoned under any circumstance. Assimilation through receiving is a characteristic of Indian society."
He said: "Our collective strength must to be harnessed to resist evil powers in society. Indian civilization has survived for 5000 years because of its tolerance. We have a Constitution that accommodates all these differences. Hope Mahamaya - the combination of all positive forces would eliminate the Asuras or divisive forces."
Earlier, President Pranab Mukherjee said the core values of diversity, tolerance and plurality of Indian civilisation must be kept in mind and cannot be allowed to be wasted, in remarks that come against the backdrop of the Dadri lynching over rumours of beef eating.
OO"I firmly believe that we cannot allow the core values of our civilization to be wasted and the core values is what over the years the civilization celebrated diversity, promoted and advocated tolerance, endurance and plurality. These core civilization values keep us together over the centuries. Many ancient civilizations have fallen. But that is right that aggression after aggression, long foreign rule, the Indian civilization has survived because of its core civilizational values and we must keep that in mind. And if we keep those core values in mind, nothing can prevent our democracy to move," he said.