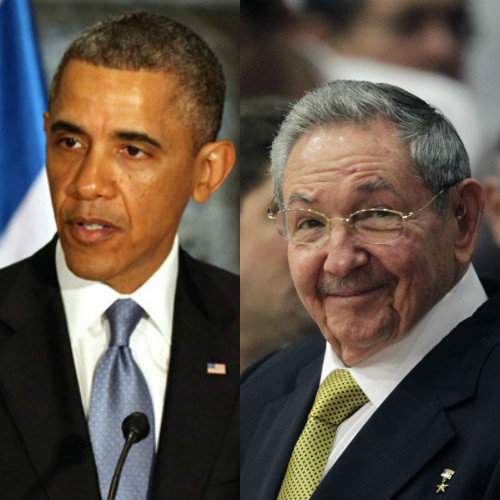 In a landmark decision, the US today removed Cuba from its list of State Sponsor of Terrorism, paving the way for normalising ties frozen for half a century and lifting of additional sanctions against the communist country.
"The rescission of Cuba's designation as a State Sponsor of Terrorism reflects our assessment that Cuba meets the statutory criteria for rescission," the State Department spokesperson Jeff Rathke said.
"While the United States has significant concerns and disagreements with a wide range of Cuba's policies and actions, these fall outside the criteria relevant to the rescission of a State Sponsor of Terrorism designation," he said.
Such a decision by the Secretary of State John Kerry follows after the expiry of 45 day notice period to the Congress.
In December last year, US President
Barack Obama
had instructed the Secretary of State to immediately launch a review of Cuba's designation as a State Sponsor of Terrorism, and provide a report to him within six months regarding Cuba's support for international terrorism.
On April 8, 2015, Kerry completed that review and recommended to the President that Cuba no longer be designated as a State Sponsor of Terrorism.
Accordingly, on April 14, the President submitted to Congress the statutorily required report indicating the Administration's intent to rescind Cuba's State Sponsor of Terrorism designation, including the certification that Cuba has not provided any support for international terrorism during the previous six-months; and that Cuba has provided assurances that it will not support acts of international terrorism in the future.
The move eliminates a major obstacle toward restoring diplomatic ties after 54 years of hostilities.
The change allows Cuba to conduct banking in the United States, among other activities.
Cuba was added to the list of state sponsors of terrorism - - a short roster that now includes only Iran, Syria and Sudan -- in 1982 by President Ronald Reagan.