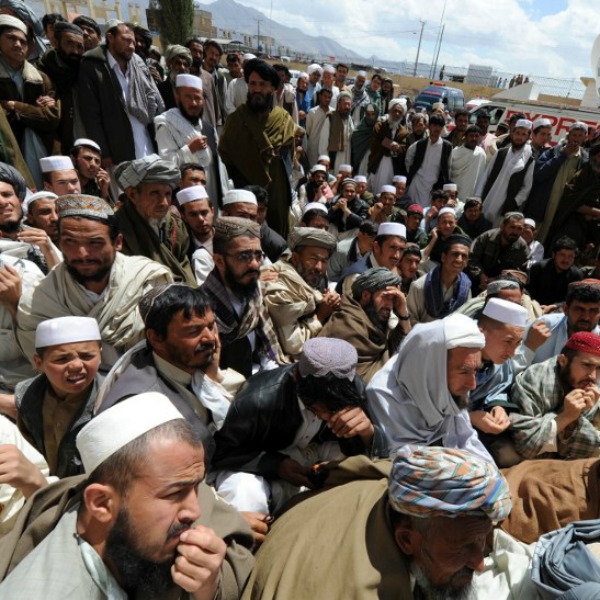 Some 100,000 "suspected" Afghans living in
Pakistan
have been declared as "aliens" by authorities in Khyber Pakhtunkhwa and
Balochistan
provinces. The affected people's computerised national identity cards (CNICs) have been blocked since the country's National Database and Registration Authority (NADRA) expedited the process of scrutinising foreigners among Pakistanis during the past few months. "NADRA has meticulously been scrutinising the 'suspect CNICs' and so far around 100,000 such CNICs have been blocked.
The holders of the blocked CNICs are not Pakistanis, most of them being Afghans," NADRA spokesman Faik Ali Chachar said. "NADRA cannot issue or renew the CNICs to those who have no history of being Pakistanis. Without having a record with NADRA how can the authority issue CNICs to aliens?" he argued. The government has also formed a verification committee in each province to scrutinise suspected cases of CNICs. "The committee will scrutinise and verify doubtful CNIC cases so that no alien or illegal migrant could enjoy undue privileges by obtaining Pakistan's identity card through fake documentation," the NADRA official said.
The authority says it will continue this process till all aliens are identified and declared as non-Pakistanis. On the other hand, the affected people say they are Pakistanis and are wrongly declared as "Afghans".
Masoom Shah says he presented proof of his family's roots in Punjab's Jhang district to officials but they simply did not care. "Nobody in NADRA tells us why they have blocked our CNICs. If we were not Pakistanis why did they issue the CNICs to our family members decades ago? They did so only because we were Pakistanis," he argued.
They complained that they cannot sell or buy any property or do business without a valid CNIC and their children also cannot receive education. Pakhtunkhwa Milli Awami Party chief Mehmood Khan Achakzai has criticised the government for blocking the CNICs of Pashtun people by describing them as "Afghan refugees".
"Under the guise of the 'war on terror' police are coercing Pashtuns living for decades in areas where their ancestors settled to extort money by denying them their right to citizenship by blocking their CNICs. We will stand up for the rights of the Pashtuns if they are discriminated against on the basis of their Afghan lineage," Achakzai said.