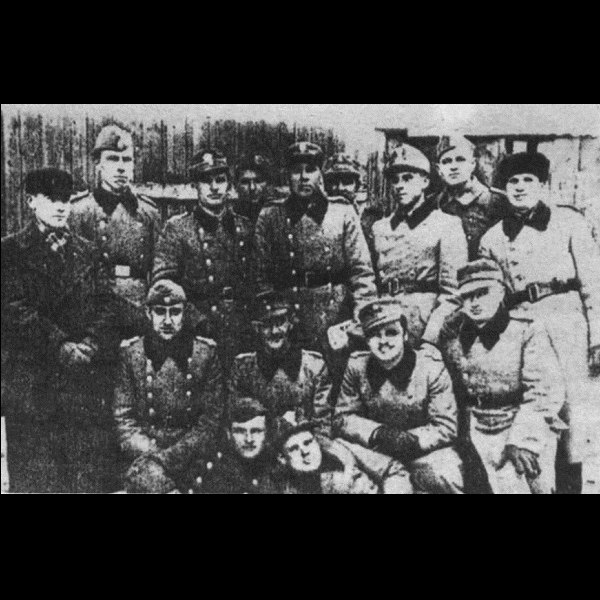 One of the top suspects of Nazi war crimes during the Second World War has died at the age of 93, the Canadian newspaper The Globe and Mail reported. A Canadian of Ukrainian descent, Vladimir Katriuk, was listed as the second most wanted Nazi this year by the US-based Simon Wiesenthal Center that focuses on war criminals. Katriuk died last week, his lawyer Orest Rudzik told the newspaper Thursday.
"Mr. Katriuk has passed away, after years of unwarranted harassment, media not excepted," Rudzik said. "I'm glad he's at peace. He'd been ailing for a long time."
In 1999, the Federal Court of Canada ruled that Katriuk lied to obtain Canadian citizenship by concealing his past collaboration with the Nazi regime. But the court found no evidence he had committed atrocities.
Katriuk argued that he was forced to enlist in a Ukrainian battalion responsible for crimes against Jews and other civilians from Belarus and Ukraine between 1942 and 1944. He said his role was limited to protecting villagers and livestock against attacks.
Katriuk said he deserted his battalion during its deployment in France in 1944, where he stayed after the war before immigrating to Canada in 1951. The court found he had falsified his immigration papers, using the name of his brother.
In 2007, Canadian Prime Minister Stephen Harper decided not to revoke his citizenship. Katriuk had been living in the Canadian town of Ormstown near Montreal, where he devoted himself to beekeeping.
Prior to his death, an organization for Jewish issues had asked the government to reopen the case against Katriuk. Most remaining Nazi war criminal suspects are now in their 90s.