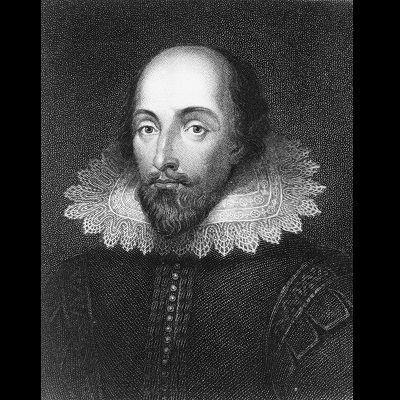 The 39th edition of International Kolkata Book Fair, said to be Asia's largest bookfair, is set to begin at the end of January in Kolkata with the UK returning as focal theme country after a gap of 16 years. Scheduled from January 28 to February 8, the Fair has a special focus on William Shakespeare, Dylan Thomas, WB Yeats as well as noted Bengali author Suniti Chatterji and legendary actor-director Sombhu Mitra with separate pavilions dedicated to the five at the mega event. This year marks the birth centenaries of Chatterji and Mitra.
"After 16 years Great Britain is focal theme at Kolkata Book Fair (KBF). The Fair will be inaugurated on January 27 with chief guest as the Chief Minister of West Bengal," Tridib Chatterjee, General Secretary, the Publishers & Booksellers Guild said in Kolkata on Tuesday.
Bangladeshi-origin British author Zia Haider Rahman will deliver on January 29 the Asoke Kumar Sarkar Memorial Lecture, an annual lecture since 1984. "India is one of the few major markets, which is experiencing a growth in book publishing. It has over 19,000 publishers with over 90,000 titles being published each year. It is the third largest market for English books after the US and the UK," Lynes Director British Council India said. "The UK was focal theme in Kolkata in 1998 while Scotland was focal theme in the year 2009. At this very important time in India's history we are delighted to participate in the Kolkata Book Fair," Lynes said.
The year marks the 450th birth anniversary of William Shakespeare and the Book Fair will celebrate the author and the different interpretations of his works in various Indian languages. To mark the birth centenary of Irish poet W B Yeats, which also falls this year, the British Council together with the Wales Art International are hosting "Walking Cities," that pairs British writers with Indian counterparts to tour each others respective cities. Welsh poets Joe Duntrhorne and Jonathan Edwards are set to 'walk the city' with Indian poets Jeet Thayil and Tishani Doshi and share their experiences at KBF.
Special printed bills offering discounts upto 15% for books as well as book privilege cards would be available for visitors at the Fair, which will introduce special mobile apps that detail stalls and other events. Special authors' corners would be available for fans to interact and obtain autographs of their favourite authors. A revamped Fair website would also be up, say organisers.
"A special theme gate, a replica of the British Natural History Museum and another gate to commemorate the 125th birth anniversary of Charlie Chaplin has been set up to greet visitors," Chatterjee said.
26 publishers from Bangladesh as well as those from the US, France, Germany, China, Japan, Columbia, Spain, Elsalvador, Ecuador, the Latin American countries among others are lined up to set up stalls at the Kolkata Book Fair.
Among the participating authors at the KBF are journalist Anita Anand who has recently launched her new book Sophia, a biography of Sophia Duleep Singh, a princess-in-exile whose causes were the struggle for Indian independence, the welfare of Indian soldiers in the First World War and the fight for female suffrage.
Shereen El Feki (author of Sex and the Citadel: Intimate Life in a Changing Arab World) Naomi Alderman (named one of Granta's Best of Young British Novelists in 2013), Qaisra Shahraz (author of The Holy Woman) and novelist Will Buckingham, are among the other participants. "Scottish poet Bill Herbert and Ned Thomas's memoir Bydoedd/ Worlds is set to be launched in Bengali translation at the fair," Lyness said.
"There will be participation by a lot of Indian language authors and publishers at the KBF and we hope to create a lot of opportunities for translations," Chatterjee said. The UK will be showcasing the best of what it has to offer in arts and culture, education and research through the UK government's 'GREAT' campaign, which includes information on a range of scholarships available for studying in the UK.
The second edition of the Kolkata Literature Festival is also set to be held from February 6-8 is with the Book Fair. The Kolkata Book Fair, is recognised by the International Publishers Association, Geneva and is also the largest book fair in the world in terms of visitors. In 2014, organisers said the Fair was visited by 1.8 million people over 12 days "Last year the turnover of the 12 KBF was Rs 20 crore with English books alone selling for Rs 8 crore. We compiled the information provided to us by various participating publishers," Chatterjee said.
The Fair is set to begin on a musical note with Ghazalaw, a collaboration of Indian ghazal singer Tauseef Akthar with Welsh folk singer-songwriter Gwyneth Glyn. Professional storyteller Sarah Rundell is also lined up to perform at the Book Fair.