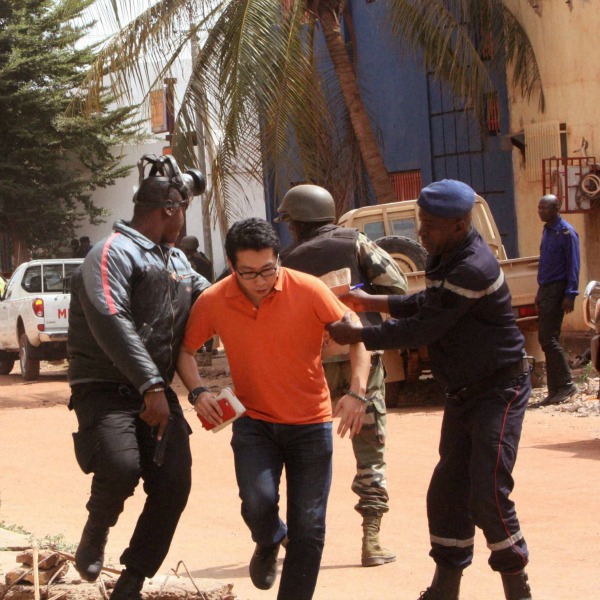 Gunmen shouting Islamic slogans attacked a luxury hotel full of foreigners in Mali's capital Bamako early on Friday morning, taking 170 people hostage.
The raid on the Radisson Blu hotel, which lies just west of the city centre near government ministries and diplomatic offices in the former French colony, comes a week after Islamic State (IS) militants killed 129 people in Paris.
Automatic weapons fire could be heard from outside the 190-room hotel, where security forces have set up a security cordon.
"It's all happening on the seventh floor, jihadists are firing in the corridor," a security source told AFP.
The shooting follows a nearly 24-hour siege and hostage-taking at another hotel in August in the central Malian town of Sevare.