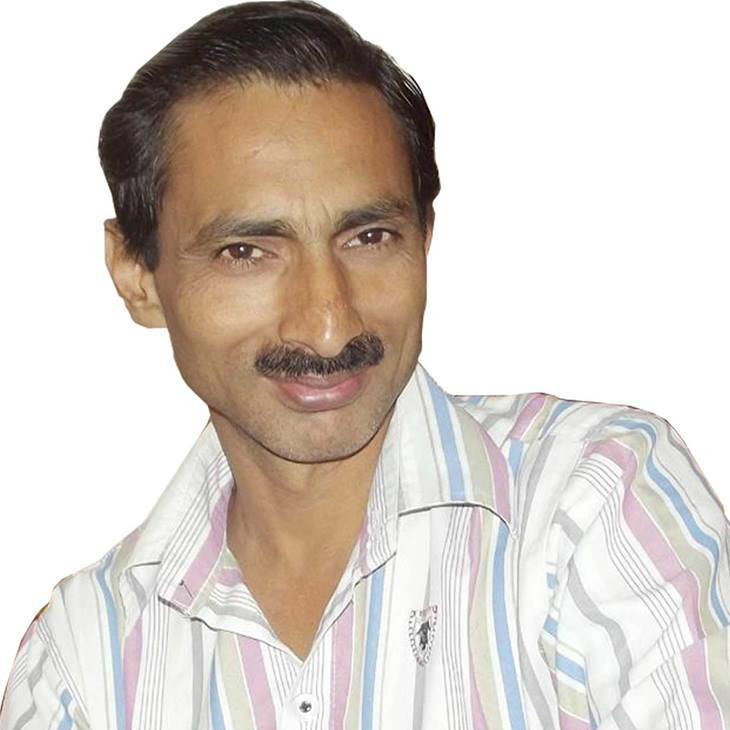 A video of Jagendra Singh, the journalist who was burnt alive, has emerged where he is seen lying scalded on a hospital bed.
In the video Singh says that police inspector Sri Prakash Rai and his team barged into the house and assaulted him instead of just arresting him.
He then says, "Why did they have to burn me? If the ministers and his goondas had a grudge, they could have beaten me instead of pouring kerosene and burning me."
In the horrifying video, Jagendra Singh is seen lying on a hospital bed, his skin peeling off due to the burn injuries.
The Shahjahanpur journalist used to run Shahjahanpur Samachar, a page on Facebook where he had written extensively against alleged cases of corruption and illegal mining by Minister for Backward Classes Welfare Ram Murti Singh Verma. The page had a good number of followers and this allegedly angered the minister.
Jagendra's son Raghvendra had filed a complaint against the minister and the police inspector after his fathe succumbed to the injuries.
FIR had been registered against Ram Murti Singh Verma, Inspector Sri Prakash Rai besides four others identified as Gufran, Akash Gupta, Amit Pratap Singh and Bhure for allegedly killing Jagendra Singh by setting him afire, police said. The FIR has been lodged under IPC 302 (murder), 120 B (criminal conspiracy), 504 (intentional insult with intent to provoke breach of the peace) and 506 (criminal intimidation).
Press Council of India Chairman C K Prasad on Wednesday had said, "The murder of a journalist at Shahjehanpur in UP is certainly an attack on the freedom of the press and as such it should be treated seriously. The state government should appoint a Special Investigative Team consisting of officers of impeccable character and track record to get to the truth of the matter as it allegedly involves a minister of the state Cabinet."
According to reports, keeping the issue in mind, Uttar Pradesh Chief Minister Akhilesh Yadav is willing to sack his minister, Ram Murti Verma.