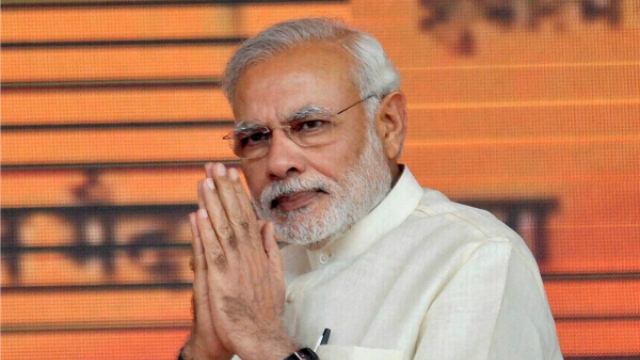 Prime Minister Narendra Modi has said that the country is looking at creating job-creators and not job seekers.
He was speaking after inaugurating the National Conference of Schedule Castes and Schedule Tribes entrepreneurs in New Delhi organised by Dalit Indian chamber of Commerce and Industry (DICCI) on the 125th birth anniversary of Dr B R Ambedkar.
"We all know Baba Saheb as the man behind our constitution, but not many know him as a master economist," he said.
Modi added that "Ambedkar was right in saying that industrialisation will give maximum benefit to our dalit sisters and brothers."
While speaking at the conference he said, financial inclusion and making the bottom of the pyramid stronger is the ultimate aim.
He said, so far, 80 lakh people have received loans from banks under the Prime Minister Mudra Yojna, without the guarantee of a single rupee. Most of these are dalits, OBCs and STs.
While speaking at the Dalit commerce chamber, Modi also said, "Our government is your government; we're working for your empowerment."
The programme, which is being conducted to seek the support from the Centre in promoting entrepreneurship among Dalits, is being attended by more than 1200 Dalit entrepreneurs.
Prime Minister Modi has initiated several measures to boost entrepreneurship among youth, and especially among Dalits.