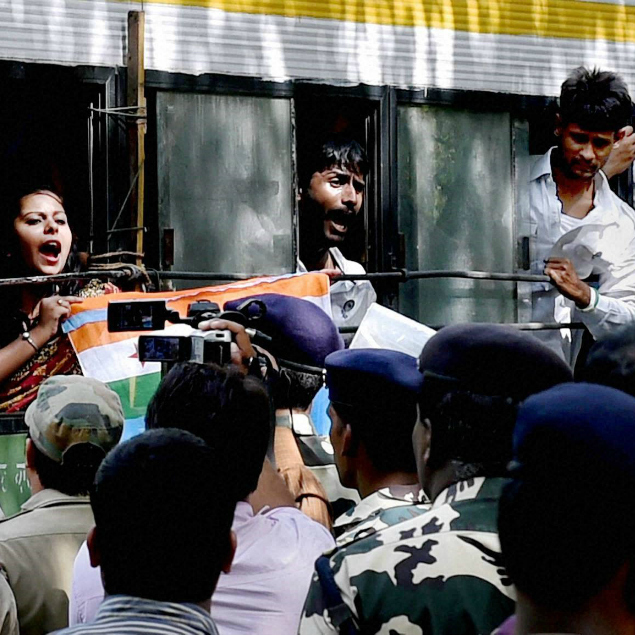 Police detain National Students` Union of India (NSUI) activists during a protest outside the residence of HRD Minister Smriti Irani in New Delhi on Friday over the ban on an IIT-Madras students group for allegedly criticizing PM Narendra Modi.(photo)
Reacting sharply to her attack on Rahul Gandhi, Congress on Friday hit back at Smriti Irani alleging that due to "sycophancy" of Prime Minister Narendra Modi the HRD Minister had no time left for her ministry.
"She is going to Amethi and making strong statements against Rahul Gandhi to do sycophancy of Modi. So she is not getting time to run the ministry," AICC general secretary Ambika Soni said at AICC briefing. She alleged that the directors of IITs and IIMs are a harassed lot and there is a controversy in the IIT Chennai.