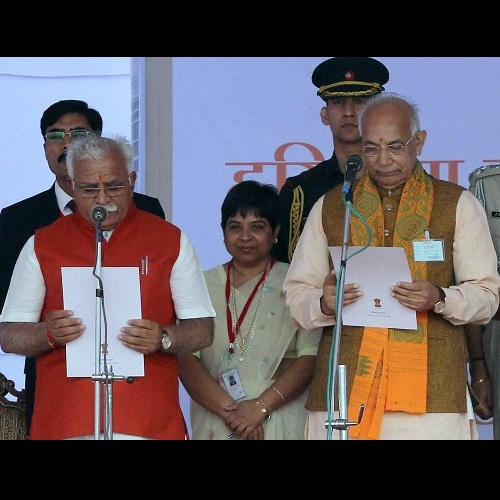 Haryana Chief Minister Manohar Lal Khattar on Friday said his government would take action against Robert Vadra, the son-in-law of the Congress president Sonia Gandhi, as per the law in connection with his deals with the real estate major DLF.
"The state Government has formed a special investigation team to investigate the Vadra-DLF land deals. Data is being collected in all cases of irregularities and action would be taken as per the law," Khattar said, speaking to reporters. Khattar visited the Haryana pavilion during the Pravasi Bhartiya Diwas event in Gandhinagar on Friday.
Haryana government had provided 10% reservations in industrial plots to non-resident Indians and it could be increased on demand, he informed. At an event organised by the Gujarat Chamber of Commerce and Industries here, Khattar said his government was keen to work with the Gujarat government to increase the milk production in his state. He said he met the Gujarat animal husbandry minister Babu Bhai Bokharia on Friday who assured him to supply the semen of Gir breed of cows from the state for raising the milk production.