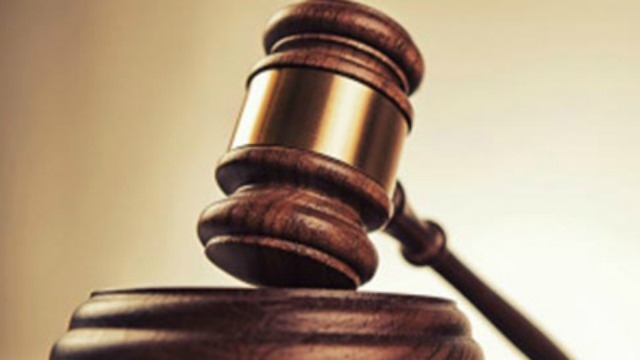 A Bangladesh court on Thursday sentenced two students to death and awarded various jail terms to six persons including outlawed Ansarullah Bangla Team chief for killing activist Ahmed Rajib Haider, the first of a string of brutal murders of secular bloggers. "They (the two convicts) shall be hanged by neck until they are dead," Special Trial Tribunal-3 Judge Sayeed Ahmed said, delivering the first verdict in over a series of murders of "atheists" in the Muslim-majority nation. The judge sentenced former private university students Md Faisal Bin Nayem alias Dweep and absconding Redwanul Azad Rana to death. They were also fined 10,000 Taka each.
The court also found outlawed Ansarullah Bangla Team (ABT) chief Mufti Jasim Uddin Rahmani and five others guilty. Rahmani was given five years of jail and Taka 2,000 in fine with two months of additional imprisonment in default. Maksudul Hasan alias Anik was given life term with a fine of Taka 10,000. Md Ehsan Reza alias Rumman, Nayem Sikdar alias Iraj and Nafis Imtiaz were given 10-year jail with Taka 5,000 fine each. Sadman Yasir Mahmud was given three years in prison and Taka 2,000 in fine. These students had vowed to kill "atheist bloggers", the investigation officer said in the charge sheet. They targeted Rajib "for his blog posts under the nick of Thabababa" and carried out the murder in two separate groups. The prosecutors earlier said the two students were "inspired" by the jihadi sermons of Rahmani.
Machete-wielding assailants hacked to death 35-year-old Rajib, an architect by profession and an activist of Shahbagh movement, near his house at Mirpur area here in February 2013. Investigators earlier said Rahmani's speeches and books 'encouraged' the students to kill "atheist bloggers", which eventually resulted in Rajib's murder. Since Rajib's assassination, Bangladesh witnessed five more murders of secular writers including a progressive publisher, all in the past one year. On February 26 this year, Bangladesh-born US blogger and science writer Avijit Roy, 42, was attacked just yards away from a book fair in Dhaka while he died instantly.
A month later fellow blogger Washiqur Rahman, 27, was hacked to death in broad daylight near his home in Dhaka's Tejgaon area where the people in the neighbourhood chased down two of the killers and handed them to police.
The subsequent victims were Ananta Bijoy Das, 33, a banker and a founder of a group called the Science and Rationalist Council; Niloy Chakrabarti, 40, who wrote online under the pen name Niloy Neel and publisher Faisal Arefin Dipan, 43, who published a bestselling book by Roy.