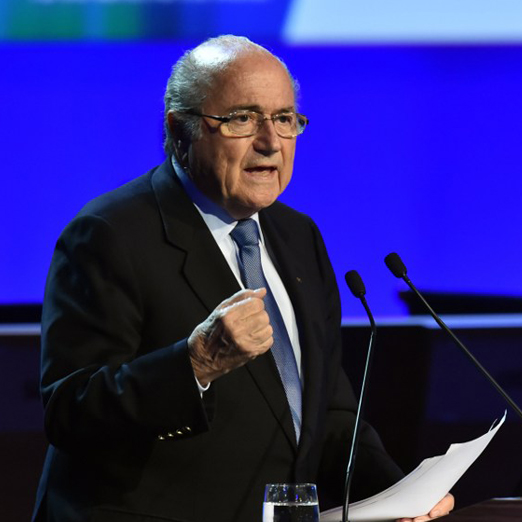 Sepp Blatter resigned as FIFA president on Tuesday, four days after being re-elected to a fifth term amid the biggest corruption scandal in the history of soccer's global governing body.
Here are reactions from the soccer world.
English Football Association chairman Greg Dyke:
"We welcome today's announcement and believe it is good news for world football and FIFA. Change at the very top of FIFA is the necessary first step in delivering real reform of the organisation.
"We will now commit ourselves to play whatever role we can to support a positive transformation of FIFA for the benefit of all."
UEFA President Michel Platini:
"It was a difficult decision, a brave decision, and the right decision."
Gary Lineker, sports commentator and former England player: "Blatter has resigned. Can't quite believe it. FIFA always appeared to be such a fine upstanding organisation."
Former FIFA presidential candidate Jerome Champagne:
"Mr Blatter clearly underlines the fact that it is FIFA that counts, as the world government of football -- and in a way he is sacrificing himself for it, for a structure that he developed and that he loves."
British Secretary of State for Culture, Media and Sport John Whittingdale:
"I hope football can now come together. The chasm was created by Blatter wanting to hang on. Europe was supporting an alternative candidate and as long as he was there it was going to be difficult to move forward.
"I now hope everyone can come together to make the changes required."
European Commission spokeswoman for sport Nathalie Vandystadt:
"This is an important step but a lot of work remains. We now expect a long process of change that is needed to restore trust and set up a solid system of good governance at FIFA." (Editing by Angus MacSwan)