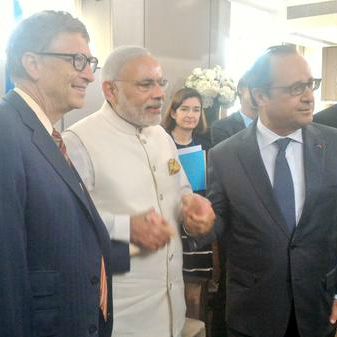 Prime Minister Narendra Modi on Monday held separate meetings with his British counterpart David Cameron and French President Francois Hollande during which a host of bilateral, regional and global issues were discussed.
Modi, who earlier in the day arrived in New York from San Jose on the last-leg of his US visit, first met Cameron to begin a day of hectic parleys and discussions.
The Prime Minister later met Hollande. Microsoft co-founder Bill Gates also joined Modi and Holande for discussions.