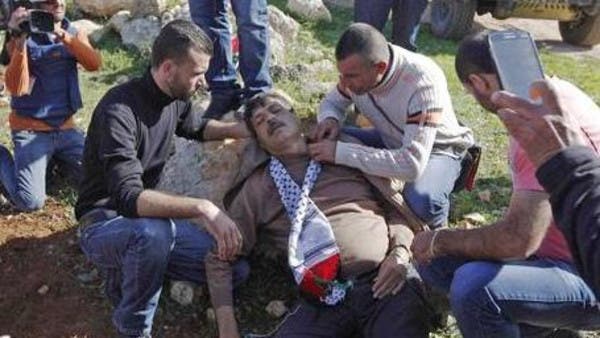 (Ziad Abu Ein lying injured after he was in an altercation with israeli troops)
Ziad Abu Ein lying injured after he was in an altercation with Israeli troops
Israeli and Palestinian officials issued conflicting accounts on Thursday over the results of an autopsy on a Palestinian minister who died after being shoved and grabbed by the neck by an Israeli policeman at a West Bank protest on Wednesday.

Hussein al-Sheikh, a top Palestinian official, told Reuters that Jordanian and Palestinian doctors involved in the late night examination of the body said Ziad Abu Ein, 55, had died from being struck, inhaling tear gas and not receiving prompt medical attention.

But an Israeli medical source familiar with the autopsy results told Reuters the minister died from a heart attack which may have been brought on by the stress of being grabbed by the neck.
Meanwhile, the Israeli army reportedly deployed reinforcements in the West Bank in preparation for possible protests following the death of the senior official, according to Agence France Presse.