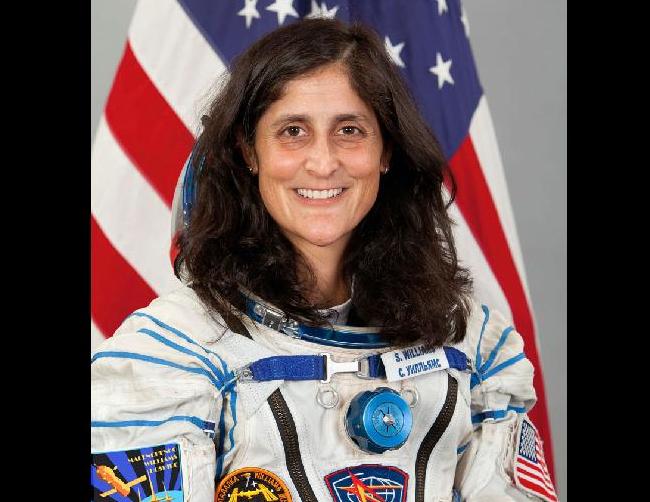 AHMEDABAD: Gujarat-origin US astronaut Sunita Williams is expected to attend the opening ceremony of Pravasi Bharatiya Divas (PBD) next month in Gandhinagar.

State finance minister Saurabh Patel today said Williams was expected to attend the opening day of PBD (January 7) which will be celebrated as 'Youth's PBD'.

"She will accompany external affairs minister Sushma Swaraj, who will inaugurate the event. After the inauguration, a plenary session on 'Bharat ko Jano' and 'Bharat ko Mano' will be organised. Later, there will be a deliberation on 'Thoughts of Gandhi in 21st century referring to youths', he said.

On the following day, Prime Minister Narendra Modi will officially inaugurate PBD at Mahatma Mandir. He will also inaugurate 'Dandi Kutir' near the venue, an official release said.

However, President Pranab Mukherjee, who was scheduled to attend the closing ceremony, is not coming due to health reasons, Patel said, while Vice President Hamid Ansari will remain present for the closing ceremony and give away 'Pravasi Bhartiya Samman' awards.