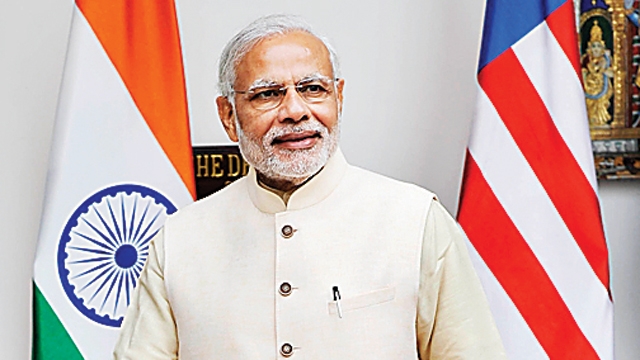 Slamming Prime Minister Narendra Modi's "political masterstroke" of paying a surprise visit to Lahore, the Shiv Sena warned that Indian politicians had their careers cut short after reaching out to Pakistan.
An editorial on Monday in the Shiv Sena mouthpiece Saamna — which has party president Uddhav Thackeray as the editor and Rajya Sabha MP Sanjay Raut as the executive editor — said that "there is a superstition about politicians who hobnobbed with Pakistan being unable to continue for long in politics."
It pointed out to the rough pockets in the political careers of senior BJP leaders like former deputy prime minister LK Advani and former prime minister Atal Bihari Vajpayee after the visit to Muhammed Ali Jinnah's tomb in Karachi and meeting with the then Pakistan President Pervez Musharraf at Agra, respectively.
"The land of Pakistan is cursed. Hobnobbing with that cursed land is costly as the blood of lakhs of innocents has seeped into that land," the editorial claimed, adding that Modi had been "surprisingly brave" in his outreach to that country.
The Shiv Sena questioned if the BJP would have welcomed a similar initiative like that taken by Modi in case it had been launched by a Congress prime minister.