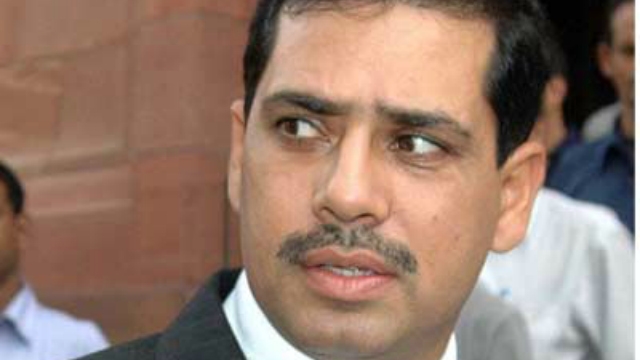 Robert Vadra, the son-in-law of Congress president Sonia Gandhi, on Saturday took a swipe at the Delhi Government for exempting the vehicles of VIPs from the odd-even formula.
"If a law is implemented in the interest of the people, we all must adhere, and not be VIPs. Creating parallel lists of exemption, is complete hypocrisy," Vadra wrote in a Facebook post.
Vadra, had earlier taken a swipe at Civil Aviation Minister Ashok Gajapathi Raju's comments on special privileges for "VIPs" at airports, calling it "hypocrisy of the highest limits."
The Delhi Government has exempted 20 categories of vehicles including the two-wheelers, women drivers, hybrid cars, VVIPs except Delhi Chief Minister Arvind Kejriwal. The exemption list includes the President, Vice President, the Prime Minister, governors, the Chief Justice of India, the Lok Sabha Speaker, Rajya Sabha Deputy Chairman, Union Ministers, Leaders of Opposition in Parliament, all chief ministers except for Delhi's, Supreme Court judges, the Deputy Speaker and emergency vehicles.
Two-wheelers, vehicles with defence ministry number plates, pilot cars, those protected by the elite Special Protection Group and embassy cars with CD number plates will also be kept out of the ban. The rule will also not apply to public transport.