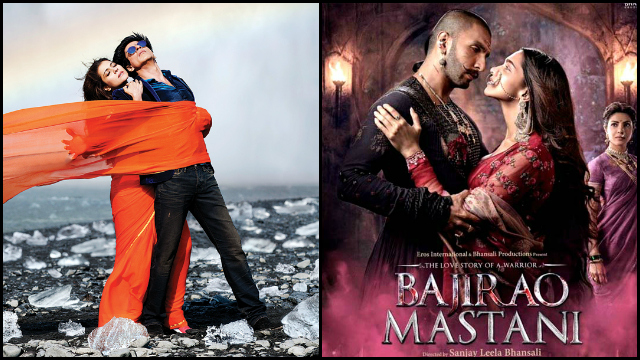 Shah Rukh Khan's Dilwale and Ranveer Singh's Bajirao Mastani went against each other in a clash of clans last Friday. And as predicted, Dilwale had won the first round by sweeping big numbers in the opening weekend itself. Recording a total around the Rs 65 crore mark in its opening weekend, Dilwale was already in safe waters until it saw a sharp decline in its numbers on Monday.
The first Monday is usually considered an acid test for most big films and also helps the trade determine the lifetime of the film. Although the clash was anyway going to affect the film's run at the plexes in every manner possible, things were still looking up for Dilwale. But Monday's dip gave Bajirao Mastani the perfect opportunity. They capitalised and how!
While Dilwale netted in Rs 9.50 crore on Monday, BM which grew on a positive word of mouth over the weekend maintained a strong hold on its first Monday and collected a decent Rs 10.25 crore. Given the enormous lead Dilwale had post the first three weeks, it's surprising to see Bajirao Mastani making slow but steady efforts to pick up with the ensemble film.
Nevertheless, overtaking Dilwale on Monday hasn't helped BM too much. With production costs as high as Rs 150 crore, the film needs to do exceedingly well from here onwards to recover the money invested in Sanjay Leela Bhansali's magnum opus. And that won't be an easy task. Also, the gap between Dilwale and Bajirao Mastani is still quite large. What happens in the upcoming days is what one needs to see.