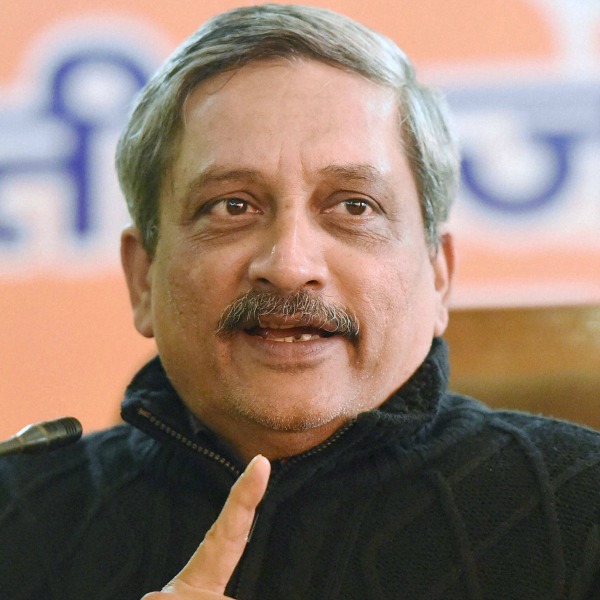 Attributing the Myanmar operation to "change in mindset", Defence Minister Manohar Parrikar on Thursday took a dig at Pakistan, saying those who "fear India's new posture" have already started reacting.
"If the thinking pattern changes, lot of things change.
You have seen for the last 2-3 days. A simple action against insurgents has changed the mindset of the full security scenario in the country," he said addressing a seminar here.
He was speaking on the need for simplication of defence procurement procedures, which, he said, required a change in mindset.
Refusing to go into details of the operation, the Minister said, "Those who fear India's new posture have started reacting". He also declined to take questions from the media on the military action.
Parrikar was refferring to Pakistan, which has warned India of befitting response to any
misadventure.
Pakistan Interior Minister Chaudhry Nisar Ali Khan on Wednesday warned India that the Islamic Republic is not Myanmar, adding that those who were considering any kind of 'adventure' in the country will get a 'befitting' response.
Whereas, a formation commanders' conference chaired by Chief of Army Staff (COAS) General Raheel Sharif​ said, "
It is highly regrettable that Indian politicians not only indulge in actions that are in violation of the United Nations' charter but also take pride in claiming their interference in the internal affairs of other states."
The army on Tuesday engaged two separate groups of militants along the Indo-Myanmar border, inflicting significant casualties on them.
A crack team of about 70 commandos from 21 Para of the Indian Army carried out the surgical strike inside Myanmar territory in the thick of the night that killed 38 insurgents belonging to NSCN(K) and KYKL militant groups yesterday.
The commandos, equipped with assault rifles, rocket launchers, grenades and night vision goggles, were divided into two groups after they slithered down from Dhruv helicopters just inside the Indian territory near the border with Myanmar.
The actual operation (hitting the camp and destroying it) took about 40 minutes. Not only did the commandos kill those present at the camps in gun fight, during which rocket launchers were also used, one of the camp was also set afire.
A statement from the Ministry of Defence said that the operations were necessary in light of intelligence reports, which warned of militants planning attacks on Indian soil. The statement further appreciated the cooperation shared between the armies of India and Myanmar, assuring that any security threat to the nation will be met with a 'firm response'.