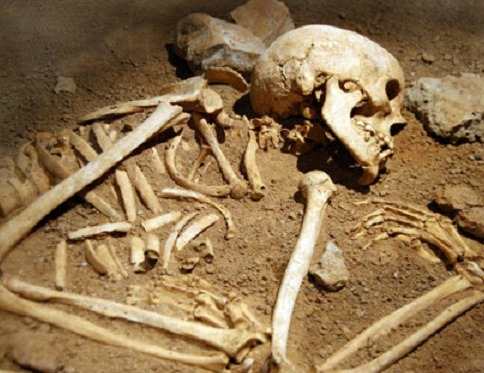 In a bizarre case, the charred body of a 77-year-old man was found in a house in Kolkata, where he was living with his mentally-challenged son and theskeletons of his daughter and pet dogs.
Aurobindo De reportedly set himself alight on Wednesday night and was declared brought dead on arrival at the hospital. When police arrived at his Shakespeare Sarani flat on Thursday morning, they found his mentally-challenged son Partha De, roaming around in the flat. On questioning, the son revealed that he and his father had been sleeping next to the skeletons for the past six months. The duo used to also "feed" the skeletons.
The daughter Debjani De, had reportedly started fasting after the death of their pet dogs in August last year and eventually she died in December last year.
According to sources, the father and son also used to hear the recorded voice of Debjani from music systems installed at several locations in the flat.
Meanwhile, the two skeletons have been sent for forensic investigation and the son is being questioned further. Police is also trying to verify why the neighbours did not raise an alarm following the foul smell from the flat.
As of now, no official complaint has been filed.