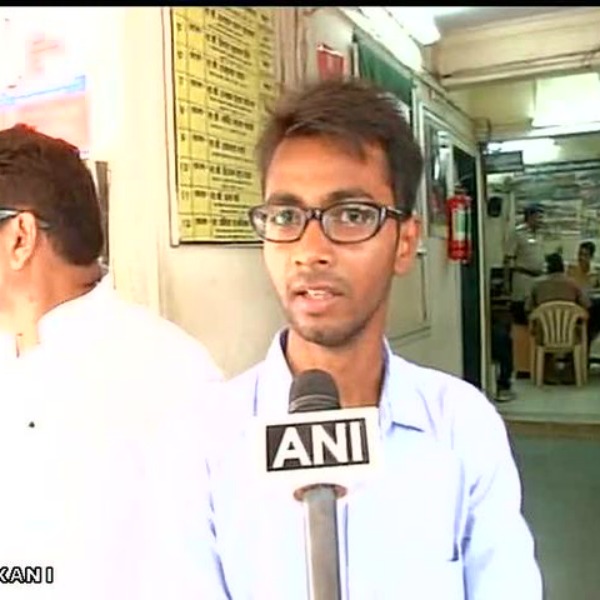 Zeeshan Khan, the management graduate was recently in the news after a diamond exporting company denied a job because he is a Muslim has been offered a job by Adani group, reports an English daily. Once the news about his rejection went viral on Facebook and made national headlines, he got plenty of solidarity messages and job offers too, one of which this company.
Khan had applied at Hare Krishna Exports Pvt. Ltd, a Mumbai based company. According to the email accessed by ANI, the reply he got from the company reads, "Thanks for your application. We regret to inform you that we hire only non-Muslim candidates." The diamond export conglomerate has offices all around the world.
Khan had claimed on his Facebook page that he was denied a job due to his faith. He said to ANI, "The company should change their ideology and shouldn't discriminate candidates on basis of religion, or else the nation won't progress."
"At a time when Prime Minister Narendra Modi is visiting foreign countries and inviting them for investment and pushing ahead the 'Make in India' campaign, the leading export houses are rejecting candidates for their religion," he said. Khan said he subsequently received a 'regret' mail from the company after his social media post generated sharp reactions.
The company said it was a "personal mess" created by a trainee in the HR team. "It was a blunder and personal mess created by one of our trainees who has no decision making power. We have 61 employees in our office here including one Muslim in the HR team," Hari Krishna Exports Private Ltd said in the mail.
NCM chairperson Naseem Ahmed said, "We just received a petition this morning and as per our set procedure we will call for the comments of the respondent company and based on their response we will decide their course of action. "If there is any truth in this, it is unfortunate. An inquiry should be conducted," he said.
Reacting to the controversy, Minister of state for Minority Affairs Mukhtar Abbas Naqvi said, "A person's caste, area or religion cannot be a demerit. "Discrimination on the basis of religion is neither allowed by our Constitution, nor by our administration. If there has been case in which he (Zeeshan) was denied or fired from the job only on the basis of his religion, then I feel its not right," he said.