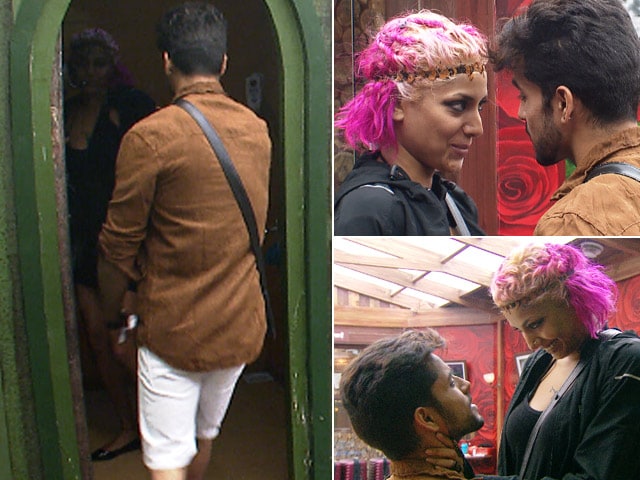 Television actor Gautam Gulati received a surprise birthday gift on Bigg Boss 8 after his fellow contestant Diandra Soares took him to one of the washrooms and locked herself in with him. And, she certainly seemed in no mood to kiss and tell, as can be gauged from her refusal to reveal what happened inside despite repeated queries from the housemates.

As Bigg Boss announced the start of Gauatm's birthday celebrations in the house, Diandra expressed her desire to give Gautam "a gift" herself away from the rest of the house. She then surreptitiously pulled Gautam away from the crowd, across the house, and took him to one of the washrooms. She then locked the door (ahem!).

After they came out, Karishma Tanna asked Diandra what were they up to behind the closed doors but the feisty model doesn't divulge her secret gift for Gautam.

It was not the end of the love saga for the day as Gautam and Diandra next enjoyed a romantic dance on Hum Tum title track.

Whether Diandra was smitten or simply employed a tactic to stay in the game? Only time can tell.

Bigg Boss knows how to make a contestant's birthday memorable,Praneet Bhatt was an exception, but that's another story.