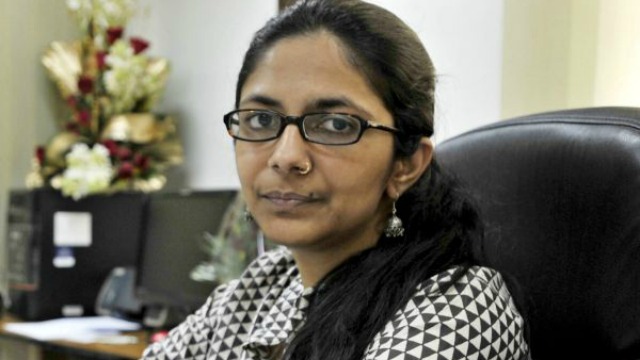 The Supreme Court has decided to hear the plea of the Delhi Commission for Women (DCW) against the release of the juvenile in the December 16 gang rape case on Monday, ruling out that there will be no stay on his release.
DCW chief Swati Maliwal reached the Supreme Court, Saturday night, after DCW decided to file a Special Leave Petition (SLP) in the apex court to stall the release of the convict.
"I strongly feel that the Supreme Court has seen merit and that is why the Supreme Court was open at 2 o' clock in the night. This petition of Delhi Commission of Women against release of the juvenile and rapist in Nirbhaya's case has been accepted, and it has been listed as item number three on Monday. I am hopeful because the kind of matter we have, the Supreme Court will take cognizance and will rule in our favour," said Maliwal.
"I think the case is subjudiced now, so I don't think this man can now walk free on Sunday. We will be bringing this particular issue that this case is now subjudiced to the notice of all the authorities concerned, including the Juvenile Justice Board. There will be a proper discussion and debate in the Supreme Court and then take a decision on this account," she added.
She urged President Pranab Mukherjee, Chief Justice of India TS Thakur and the Juvenile Justice Board (JJB) to intervene in the matter.
"I also met Vice-President Hamid Ansari ji and I realized that everybody is finding their hands absolutely tight and until I go into a SLP in the Supreme Court, nothing will happen," she said.
Maliwal further said that each and every person is against the release of the convict, however, everyone is feeling tied down by the Juvenile Justice Act.
"The Act is there for the protection of children and it is an important piece of legislation. But it needs to be amended a little, for which we are trying," she added.
The convict, who is now 20 years old and was known to be the most brutal of the attackers, has been taken to an undisclosed location from a correction home in North Delhi amid concerns that there was a threat to his life.
Earlier, the parents of the gang rape victim, along students and activists were detained by the police as they staged a protest against the release of the juvenile convict. The police action was condemned by Delhi Chief Minister Arvind Kejriwal.
In December 2012, the teenager was part of the six member gang that lured a 23-year-old trainee physiotherapist and her male friend onto a bus, where the girl was gruesomely raped and her companion brutally beaten. The girl subsequently succumbed to her injuries 13 days later in Singapore.
The incident caused nationwide outrage and led to widespread outpouring of anger against the rapists, including the teenager.