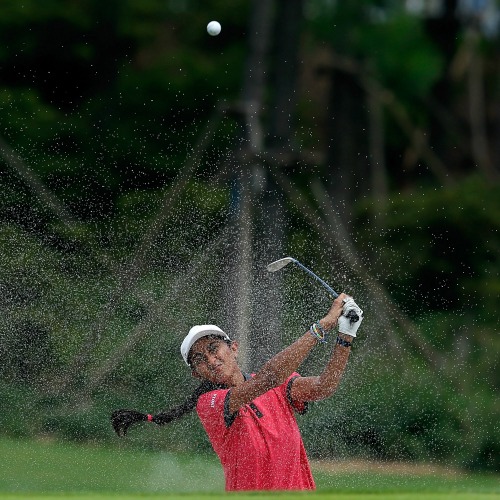 Aditi Ashok, currently the leader of Indian Golf Union Ladies Order of Merit, has become one of the youngest ladies amateurs to win the prestigious 54-hole St Rule Trophy at St Andrews Links.
The 17-year-old led from start to finish and equalled the Par-75 New Course women's amateur record of eight-under 67 in her first round and carded four-under 71 in the second round which happened on the same day
Starting the final round with a three-shot lead, Aditi shot two-over for the total of 10-under par at the Par-76 Old Course to win the tournament by five shots ahead of Bethan Popel of England on a sunny afternoon.
The final day saw mixed weather with heavy overnight rain lingering before the sun came out through wind. She is coached by Steven Guliano from Malaysia and she admits that Guliano has a major role in her development as an astute golfer.
Aditi who always dreamt about playing at the Old Course, said, "I have played in England quite a few times and also once at Gullane so I knew the weather could be bad even at the end of May. There were a few short par 5's on the New Course and I capitalised on that as I birdied all of them. I putted really well and missed only one putt within 10 feet. Another challenging aspect was the size of greens as some of them were 100 yards long at Old Course."
She won not only the St Rule Trophy but also the Lawson Trophy for the lowest aggregate by an Under-18 player. "Winning any title is always special but winning at St Andrews is something else. It is by far the most special feeling," said the three-time National Junior Champion.