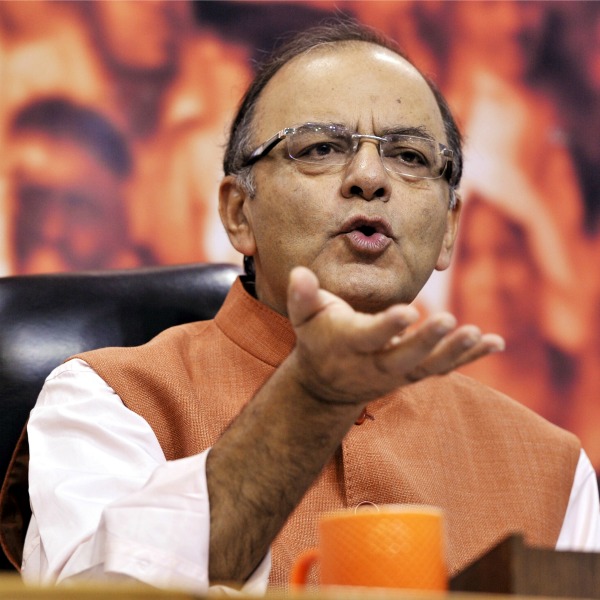 The controversial requirement of filling foreign travel and dormant bank account data has been dropped in the new 3-page ITR forms introduced today by the Finance Ministry, which extended the deadline for filing returns to August 31.
However, the assessees have been asked to give their passport number as also the details of their active bank accounts, the Finance Ministry said.
The main ITR form will not contain more than three pages, while 'other information' will be captured in the "schedules" which will be required to be filled only if applicable.
These ITRs will replace the 14-page form that were notified earlier this year, triggering a major controversy with individuals, industrialists and MPs saying the tax filing would become cumbersome as those forms sought unnecessary details including foreign trips and bank accounts.
It was supposed to come into force this year, in place of 12-page ITR forms that had been in use in previous years.
Finance Minister Arun Jaitley had ordered putting these forms on hold following the controversy.
The last date for filing of Income Tax Return (ITR) has also been extended for this year by one month to August 31, as the software for new forms is under preparation.
The new forms are likely to be available for e-filing by the third week of June.
Also a new ITR 2A form has been proposed for individuals or Hindu Undivided Families (HUFs) who do not have capital gains, income from business/profession or foreign asset/foreign income.
The Ministry has done away with disclosure of details of dormant accounts which are not operational during the last three years, while assessees will have to furnish account number and IFS Code of active current or savings accounts, without mentioning the balance in those accounts.
Further, an expat who is not an Indian citizen and is in India on a business, employment or student visa, would not mandatorily be required to report the foreign assets acquired by him during the previous years when he was non-resident and if no income was derived from such assets during the relevant previous year, the Ministry said in a statement.
The salaried individuals and those persons without any business or professional income are required to file I-T returns in either ITR-1 or ITR-2 by July 31 every year.
"In lieu of foreign travel details, it is now proposed that only Passport Number, if available, would be required to be given in Forms ITR-2 and ITR-2A. Details of foreign trips or expenditure thereon are not required to be furnished," teh statement said.
Following the controversy over the ITR forms for Assessment Year 2015-16, which sought details of bank accounts and foreign visits, the revenue department had put them on hold.
The ITR forms, notified last month by the CBDT for the current assessment year, had specific columns for banks accounts, IFSC Code, names of joint account holders and foreign visits, including the ones paid by companies.
Finance Minister Arun Jaitley, who was in Washington when the controversial ITR Forms were notified last month, had put on hold the forms. He had then promised "extremely simplified" forms.
"I am in favour of the easing. This was twelve or twelve and a half page form, which has existed. Three or four more questions were added...So it became thirteen and a half pages.
"I was in Washington when I came to know of this. I immediately called up and said stop it because to me whether it was twelve and a half or thirteen and a half, both seem a little excessive," Jaitley had said.
At present individuals/HUFs having income from more than one house property and capital gains are required to file Form ITR-2.
Observing that majority of individuals/HUFs who file Form ITR-2 do not have capital gains, the statement said, "with a view to provide for a simplified form for these individuals/HUFs, a new Form ITR 2A is proposed which can be filed by an individual or HUF who does not have capital gains, income from business/profession or foreign asset/foreign income."
Individuals having exempt income without any ceiling (other than agricultural income exceeding Rs 5,000) can now file Form ITR 1 (Sahaj). Similar simplification is also proposed for individuals/HUF in respect of Form ITR 4S (Sugam), it added.