Defence Minister Manohar Parrikar at a press conference at BJP state headquarters in Lucknow on Tuesday said number of terrorists neutralised is more than last year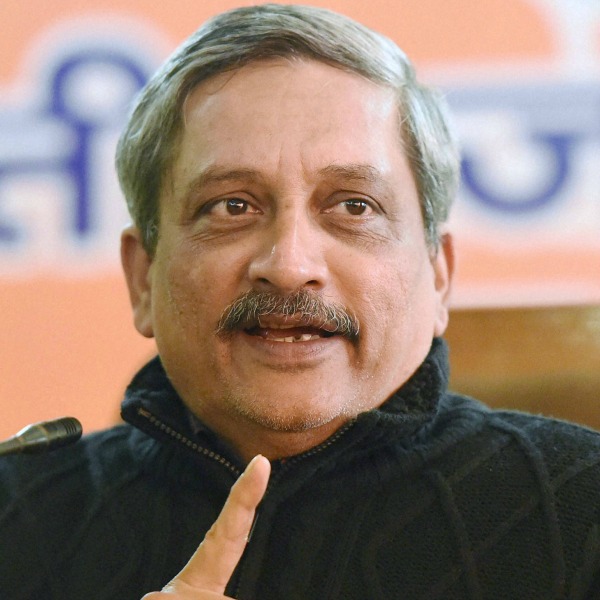 In a blunt message to Pakistan, Defence Minister Manohar Parrikar on Tuesday warned that India will take "proactive steps" to deal with proxy war by that country. He also made it clear that for any dialogue to take place, Pakistan should first stop ceasefire violation and intrusion of terrorists.
"On proxy war, the government is very clear about what is happening. We have taken a stand and though I will not like to tell you what is the exact action we are taking...you will be able to see the difference in six months in actual figures," he said.
"One difference is already visible because this year the number of terrorists neutralised is about almost 65%, 70% more than that last year," he said.
Parrikar said, "We want peace with our neighbours, but if there is an attempt for proxy war, we will take some proactive steps. What kind of proactive steps cannot be revealed in a press conference.
"But, I can assure you that we will ensure that enemy doesn't show any interest in proxy war or the interest comes down," he said.
To a question on dialogue with Pakistan, the Defence Minister said, "India's position is very clear. The stand taken by the Ministry of External Affairs is clear. If any dialogue has to be done with Pakistan, they should first stop ceasefire violation and intrusion of terrorists." He said, "If it does not stop, then dialogue alone will not bring a solution. That should be very clear, intention expressed should be reflected in performance and delivery on the ground."
For More update Please visit
http://uversenews.blogspot.in