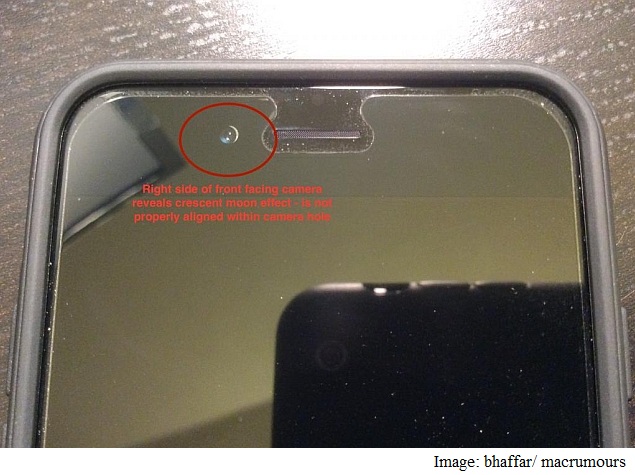 A new round of complaints by iPhone 6 users, who recently along with iPhone 6 Plus users complained of the displays being very prone to scratches, focuses on the misaligned front-facing camera of the device.
Taking the issue to Reddit, an iPhone 6 user named BAnOpenMindedSkeptic stated(via Phonearena), "My iPhone 6's front facing camera is misaligned. There is a crescent visible on the right side of the hole. This also happened to my friend's phone and a replacement model the Apple Store gave him." Most of the comments on the thread, which already has received 256 upvotes until now, confirm the issue. A user named Shibbbbby also posted some images (seen below) of the iPhone 6 model highlighting the misaligned front-facing camera.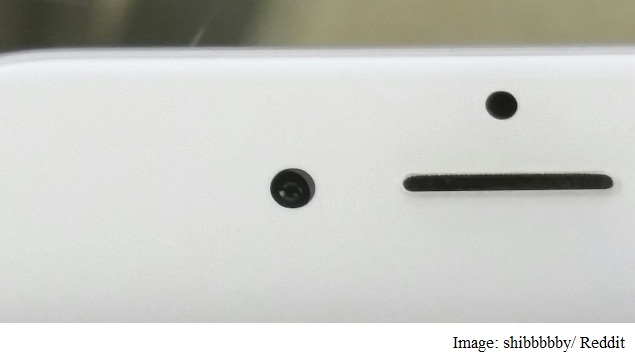 The iPhone 6 Plus seems unaffected by the issue. The Redditor, who also claims to be an Apple employee, says that Apple has not yet identified the issue. Either users will have their iPhone 6 front panel changed or get a new device altogether if they go to Apple Stores for replacement. However, the issue does not seem to affect the images clicked from the front-facing 1.2-megapixel camera.
It is worth noting that last month customers on the Apple Support Communities complained that corners, and even the middle of the iPhone 6 and iPhone 6 Plus'screens can been seen with fine scratches within weeks of use.
While the exact material used in the display of iPhone 6 is not yet confirmed, Apple has been touting the devices' screen with a unique "strengthened Ion-X" glass, which is said to be tougher than regular screen covers. Apple is yet address the issue.