The Senate convened today at noon to begin its first of potentially 40 votes -- with a procedural vote scheduled for 1 a.m. on the $1.1 trillion spending measure that was approved by the House.
Government funding is due to run out at midnight tonight. The House passed a four-day continuing resolution Friday to fund the government, but the Senate was not able to come to an agreement to approve the measure last night.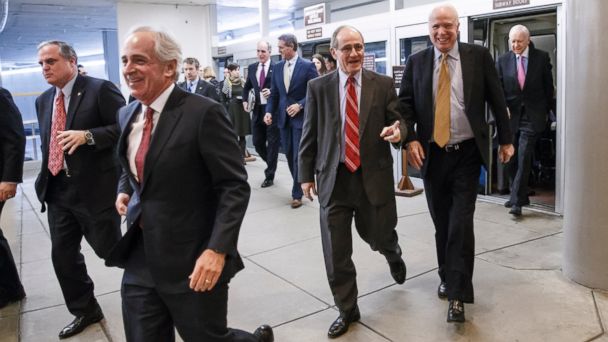 "At 12 o'clock midnight, 12 a.m., the United States government tonight runs out of money," Reid said on the Senate floor today. "We even tried to get an agreement to extend government funding. Republicans wouldn't let us do that."
Reid blamed the impasse on Republican senators Ted Cruz of Texas and Mike Lee of Utah, who last night were pushing for a vote on a measure to defund President Obama's executive action on immigration.
"Regrettably, a small group of Senate Republicans has determined that it's in their political interest to hold this legislation hostage," Reid said.
There is still time today to pass the continuing resolution to keep the government running through Wednesday, but it will require an agreement from all senators.
The Senate plans to hold votes relating to nominations throughout the day.