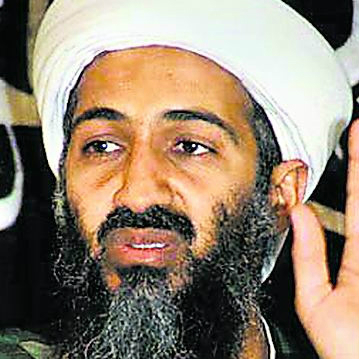 The identity of a US Navy SEAL who killed Osama Bin Laden in 2011 has been revealed, media reports said Thursday.
The identity of Rob O'Neill, 38, was revealed by the special operations community blog SPFrep.com, The Independent reported, adding that he is due to appear in an interview with Fox News to be aired Nov 11 and 12.
Tom O'Neill, the father of the Navy SEAL Rob, told the Daily Mail that he was not worried about the potential threat posed by Rob revealing his identity as the member of Team Six who shot the Al Qaeda founder three times in the head.
"People are asking if we are worried that ISIS (as the Sunni radical group Islamic State was previously known) will come and get us because Rob is going public. I say I'll paint a big target on my front door and say come and get us," he told the daily.
The veteran, who became a public speaker after his 16 years of service in the US military, was decorated 52 times.
He has reportedly decided to speak out after losing some of his military benefits because he left the SEALS after 16 years instead of serving a full 20 years.
The two-part Fox News programme called "The Man Who Killed Osama Bin Laden" would provide "an extensive, first-hand account of the mission, including the unexpected crash of one of the helicopters that night and why SEAL Team Six feared for their lives".
The revelation of Bin Laden's apparent killer comes a day after the head of the US Naval Warfare Special Command issued a letter warning Navy SEALs against breaking their promise to maintain secrecy after their missions.