SRINAGAR: In a first, Prime Minister Narendra Modi, the star campaigner for the BJP in Jammu and Kashmir, is going to address two election rallies in Srinagar and Anantnag on December 6, according to BJP's general secretary Ram Madhav.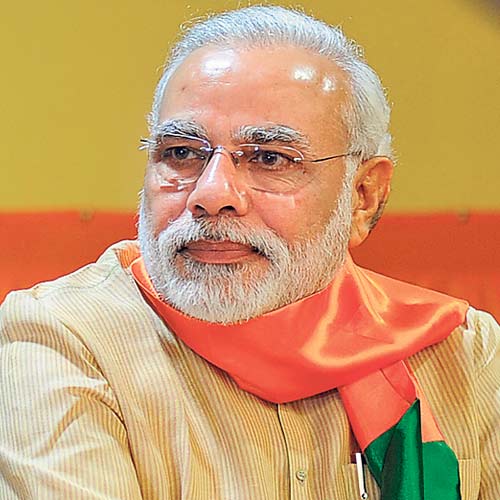 The BJP office in Srinagar has already applied with the concerned authorities for venue at Srinagar and Anantnag. However, the BJP office bearers in Kashmir wish to organize the public rally at Municipal Park near Radio Station in Srinagar while venue at Anantnag could be some public park, Altaf Thakur, in-charge media cell at Srinagar BJP office said.
It will be the first public rally of Prime Minister Narendra Modi in Srinagar, the summer capital that is considered to be largely influenced by separatist groups and their strike calls and poll boycott. But given the hoardings of Modi and BJP election rallies in city since the announcement of the polls, Kashmiris are likely to come out and attend Prime Minister's rally on December 6.
Busy streets and roads are decorated with the BJP buntings like those of other parties such as the PDP and the National Conference. Even the hoardings of independent candidates are displayed at various spots.
The Prime Minister may later visit Udhampur and Jammu in the Jammu division, Madhav said. The BJP leader said union Home Minister Rajnath Singh would also address election rallies in Uri, Pahalgam and Karnah on November 28.
To boost the morale of BJP's contestants, Union Finance Minister Arun Jaitley is also likely to arrive on December 3 and is scheduled to address an election rally in Kashmir, a top party leader said. "Jaitley will also hold a meeting of the BJP state leaders to discuss the preparation for the elections in the state," he said. But the visit of Arun Jaitley seems unlikely due to his pre-occupations in the parliament, sources said.