In what may come as a jolt for Malala Yousafzai, schools in
Pakistan
have taken an extreme step by announcing an 'Anti-Malala day', in their 'crusade' against the
Nobel peace prize
winner.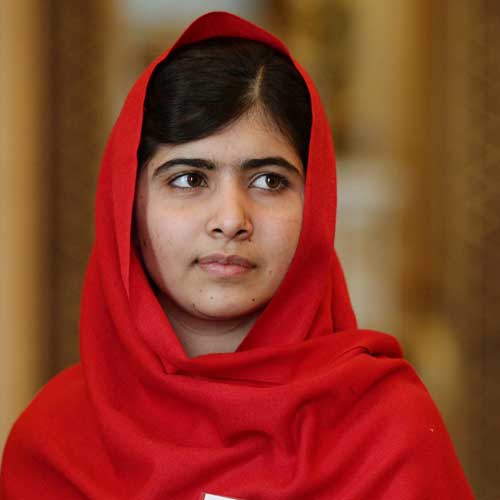 Malala, who miraculously survived a gunfire attack by the Pakistani Taliban, in October 2012, and went on to bag the Nobel prize, has become a much hated figure in the country, thanks to her initiatives to encourage education amongst girl children in Pakistan.
The Pakistani media and politicians have branded Malala as a 'Western agent', out to 'ruin the country'.
Controversy erupted in 2013, when schools in Pakistan were disallowed from buying her book,'I am Malala', thanks to it's 'anti-Islamic' and 'anti-Pakistani' content.
Sections in Pakistan also hold a grouse against Malala, for the fact that the book is 'pro-Rushidie', and holds the novelist in 'high regard'.
Incidentally, Rushidie himself is a much hated figure in Pakistan, thanks to his purported comments against Islam and Prophet Mohammed, in his controversial book, 'The Satanic Verses' published in 1989.
Mirza Kashif Ali, the president of Pakistan's school federation alleges that Malala is in 'cahoots' with Rushidie and Bangladeshi author Taslima Nasreen, who also has a dubious reputation in Pakistan.
He added that initiatives were taken to ensure that the 'Anti-Malala Day' turned out to be a huge success.
Pakistan has a strict rule against defamation of Islam and death penalty is the maximum punishment which may be awarded to the culprit.
Malala's book describes the tyrannical rule imposed by the
Taliban
in the country, in the early 2000's, and also highlights her family's escape from the Swat valley in the mid-2000's, after heavy fighting broke out between the Pakistani army and the militants.
Malala jointly won the Nobel Peace Prize in October, with Indian Kailash Satyarthi, for championing the cause of children's rights.