If the World championship rematch between challenger V
Anand
of India and champion Magnus
Carlsen
of Norway starting in
Sochi
on Saturday, gets 'close' this time,
Anand
will be the most likely winner. But for that to happen,
Carlsen
must allow it to run close.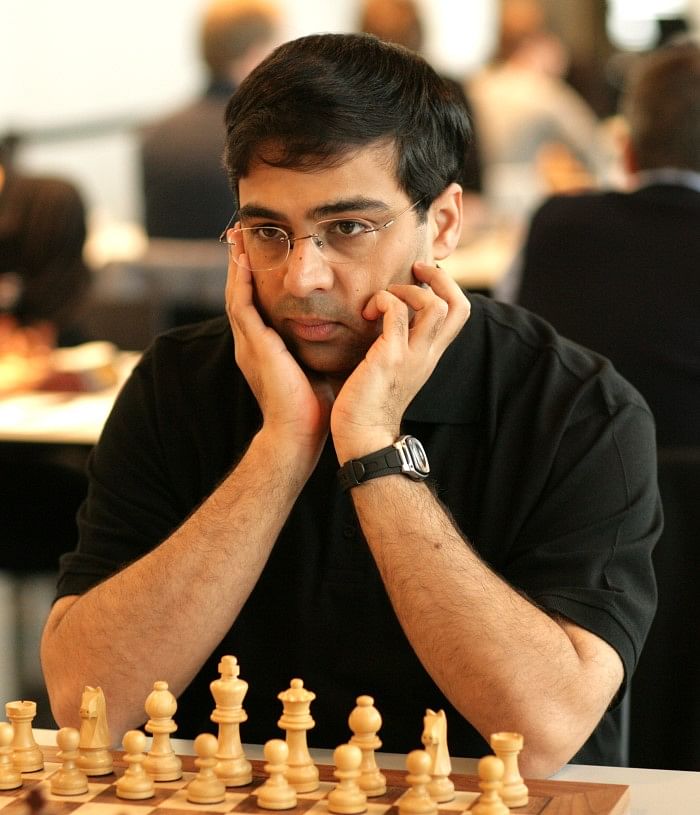 Instincts would tell that Carlsen can still win 3-0 or 4-1, not counting the draws of course.
And even if Anand loses by a convincing margin, we won't feel he has lost as badly as in Chennai last year. For, we have tweaked our expectations from him this time.
Fear factor
Most importantly, the 'fear factor' (so vital in any sport) has changed hands. Somewhat.
Since the 2012 Gelfand match, Anand was in the protecting mode, too much in love with the concept of sickening draws, and was deservedly punished in Chennai. But now, there is nothing to lose and everything to gain situation.
On the other hand, Carlsen could feel jittery as he has to protect his crown.
Their recent form is unlikely to have much bearing on the texture of the match. For, World title head-to-head contest is a different ballgame altogether.
Carlsen's challenge
More than Anand the opponent, Carlsen has to battle against two bigger rivals: his own invading thought process ("What if I lose this match?") and his own over-confidence spread over these 15-20 days.
Though Carlsen won't prefer close battle and the resultant tension to retain the title, it could help him in the long run. He is guaranteed more 'growth' as a Matchplay player if the Sochi match goes to the wire.
So, if the Norwegian wins with a convincing margin, Fabiano Caruana and Vladimir Kramnik would well afford to feel happy. For, the chances of them beating Carlsen increase with a one-sided result of the Sochi match.
Has Anand got a weapon up his sleeve?
Team Anand is trying to project himself as the confident, baggage-free and enjoying challenger going by their twitter and media-related activities.
Is he trying to suggest they have cracked the Carlsen code: a secret formula to beat Carlsen's defence in the middle game; or completely negate his offensive options in the endgame?
Has Anand found a surprise weapon, an equivalent of a Sicilian Dragon (Kasarpov vs Anand, 1995); a Berlin defence (Kramnik vs Kasparov, 2000) or '1d4! & Semi-slav Meran (Anand vs Kramnik, 2008)?
Of course, Carlsen can simply ignore all these possibilities, and refrain from wasting his time to figure out what his opponent is going to try against him. After all, sometimes, it is better to concentrate on your strength and game and revisit the principles of chess that made you a champion.
Fortune and beyond
We have to keep an eye on the lady luck too. She was clearly singing for Carlsen in Chennai as Anand failed to press enough in Game 3 and blundered in Game 9. His body language as a champion was at an all-time low then and that helped Carlsen feel good.
But now, the lady is having other thoughts. She ensured that no rival of Anand's was having a plus score with a round to spare in Candidates (the previous Candidates had two players with +4 and two with +2 at that stage) that also helped the Indian qualify for the title match.
By defeating Kasparov in the Fide elections, by reducing the prize fund and by selecting Sochi, 'she' has roughed some feathers in the Carlsen camp.
An early slip-up from Carlsen could lead her to literally dance in Anand's favour.
Battlelines clear
Anand has recently said that apart from knowing the process to win, you train in chess to gain confidence before and during the actual battle on the board. It means knowledge breeds quality confidence, and quality confidence leads to quality execution.
Of course, the problem is Carlen is not particularly short of either knowledge, confidence or execution. How many holes can Anand really find in these facets of Carlsen?
If Anand has to regain the title, he has to be at his psychological, physical and cerebral best. To attain all that at this age (he is 44, Carlsen is 23) is damn tough. And even if he attains that, he must hope that Carlsen drops his guard or gets consumed by his own over-confidence.
Team Anand is aware that if the match will be decided only on the board involving just playing skills, Magnus is the clear winner. For, he seems way ahead than Anand in terms of finding on-board solutions.
However, if Anand manages to trap Carlsen from home (that is heavily prepared lines), arrive at dead endgames in quick time or manages to sow doubt in Carlsen's mind with razor-sharp lines and positive play in middlegame, we are in for a treat.
Record of beaten WC finalist against his nemesis in classical chess after suffering a humiliating defeat
2014: What will happen to Anand? 2008: Kramnik lost to Anand. Failed to score any classical win vs Anand, losing two and drawing six. 2000: Kasparov lost to Kramnik. Kasparov managed to defeat Kramnik only once in 13 attempts since. 1995: Anand lost to Kasparov. Then trailed 0-9 with 22 draws. 1993: Short lost to Kasparov. 0-7 with 12 draws since. 1981: Korchnoi lost to Karpov. After that, 5-16 across formats with one classical win. Conclusion: Anand has to beat a huge psychological barrier apart from playing better chess by being in his best physical condition.
Dose of optimism for Anand fans
When
Anand
attempts something specific for the second time in his career (like he is now playing second title match against
Carlsen
), his performance goes up. His tenacity, hard work and smartness is quite evident.
Two Candidate matches in 1994 vs Kamsky: lost in Fide version but won in the PCA. Fide KOs 1999 & 2001: Lost to Karpov but beat Shirov. Matchplay: 1995 & 2008: Lost to Kasparov but beat Kramnik. WCC tournaments 2005 & 2007: came second behind Topalov in St Luis but won in Mexico.
Tricky rematches
Since 1937, Karpov is the only reigning champion to have won a 'second' match against a same player (Korchnoi) he defeated in the first match. However, he failed in a similar bid against Kasparov in 1985. Others who failed to win their 'second' match against the same opponent after winning the first since 1937 are: Euwe to Alekhine 1937; Botvinnik to Symslov 1954; Tal to Botvinnik 1961 and Petrosian to Spassy 1969.
Age factor in the above rematches when the revenge was attained
Kasparov (22) bt Karpov (34), 1985 Spassky (32) bt Petrosian (40), 1969 Botvinnik (50) bt Tal (25) 1961 Symslov (33) bt Botvinnik (43), 1954 Alekhine (45) bt Euwe (36), 1937 The revenge attempt clearly favours the younger player. Of course, Anand fans can take optimism from Botvinnik's stunning win over Tal in 1961. However, the style of Carlsen is nowhere similar to that of eccentric Tal. According to Kasparov and Carlsen himself, the Norwegian is a mixture of Bobby Fischer and Anatoly Karpov!
Third player
During the Chennai match, Garry Kasparov's visit and his election campaign for the Fide presidency acted as a third player. Team Anand was so bothered about the possible psychological effect of Kasparov on Anand that they requested organisers to keep 'Big K' away from first rows of the viewing gallery.
Now, world No. 2 Fabiano Caruna's stupendous rise and his wins over Carlsen of late has raised doubts about the Norwegian's superiority. Carlsen needs to win in convincing fashion to massage his own ego and prove to the world that he is really the best player in the world. If he overestimates his positions on the board and underestimates Anand, he could be severely punished.
Another third-player this time is Peter Nielsen, who was Anand's trusted second till 2012. He is now actively involved in Camp Carlsen.