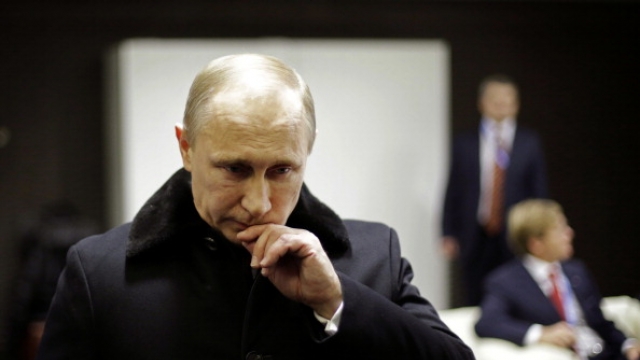 Russian President Vladimir Putin has dissolved the Federal Space Agency Roscosmos, instead transferring its responsibilities to the Roscosmos state corporation, according to reports in international media.
The Russian government will "ensure the continuity of transfer of the powers and functions of the abolished federal space agency to the state corporation for space activities," the Kremlin said, in a statement released Monday, adding that the new entity will take charge on January 1, 2016.
The decision to liquidate the federal space agency and turn it into a state corporation was taken in January 2015, says IB Times. Igor Komarov, the CEO of United Rocket and Space Corporation, was at the time appointed as the head of Roscosmos.
"The Federal Law aims to improve the management system in the space sector and maintain and develop the space and rocket industry's scientific and production potential in the interests of strengthening Russia's defense and ensuring national security," the Kremlin had said in July.
The Russian space programme, pre-eminent during the Cold War and frequently a step ahead of the United States, declined after the fall of the USSR. In recent years, the programme is trying to recover from a series of major setbacks.
Earlier this month, Russia said it lost one of its defense satellites after it failed to separate from the upper stage of a three-stage Soyuz rocket. Prior to that, a Proton rocket, carrying a Mexican communications satellite, developed a malfunction just eight minutes into the flight in May. The Soyuz rocket had already suffered a breakdown in the third stage of its launch in April.
Roscosmos was founded in 1992 after the breakup of the Soviet Union into its constituent republics and the establishment of the Russian Federation.