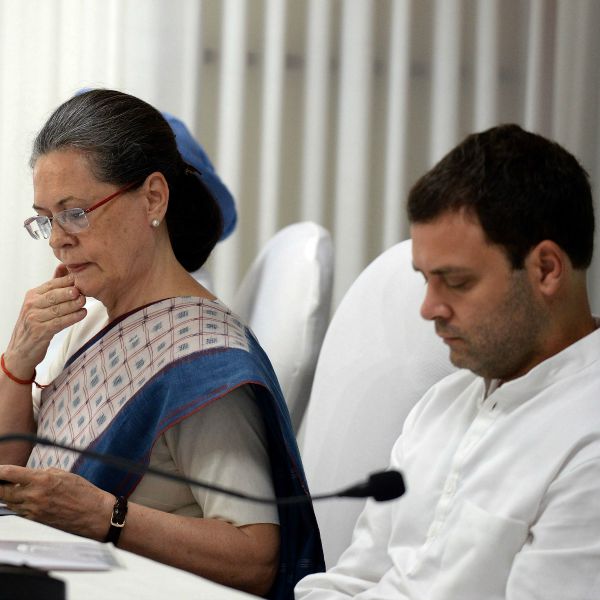 Congress' top leaders – president Sonia Gandhi and vice-president Rahul – are all set to appear before the Patiala House district court here in connection with the National Herald case on Saturday. But they are not willing to reveal their cards fully, on whether Rahul will be applying for bail or will prefer to go to jail.
The case, filed by BJP leader Subramanian Swamy, accuses the Gandhis and four others of forming a company with the intention of acquiring property belonging to the now defunct newspaper National Herald that was founded by Jawaharlal Nehru. The seventh entity summoned in the case is Young Indian, the company formed by them, in which the Gandhis own 76% shares.
Both the Gandhis have aggressively countered the allegations against them as political vendetta. They will be the fourth and fifth generation of the Nehru-Gandhi dynasty to appear before a court of law after Motilal Nehru, Jawaharlal Nehru and Indira Gandhi.
Though the party has rubbished media reports that it would organise a 'solidarity march' to court on Saturday, all its MPs are staying back in the capital.
AICC general secretary and Congress MP Janardan Dwivedi, however, stated the Congress has no intentions to protest against judiciary and that's why he has asked PCC chiefs not to come to the AICC headquarters. However, Congress MPs in the Lok Sabha and the Rajya Sabha say they have been asked to assemble at the party headquarters on 24, Akbar Road, by 1 pm. The court hearing on the case is scheduled at 3 pm.
Party general secretary Digvijay Singh, said the party leadership will decide only Saturday morning if party MPs and office-bearers will march from AICC headquarters to Patiala House Court along with Sonia and Rahul
Tight security
Under the aegis of the Special Protection Group, the Delhi police have been conducting thorough security checks inside and outside the court premises. The distance from 10, Janpath – Sonia Gandhi's residence – to the court is a mere 3.3 kms – a journey that can be covered in under 10 minutes – though the route will see heavy police presence and almost 16 additional CCTV cameras.
The setting of the courtroom drama is No.4, Judge Loveleen's chambers – a room small enough to hold barely 10-15 people.