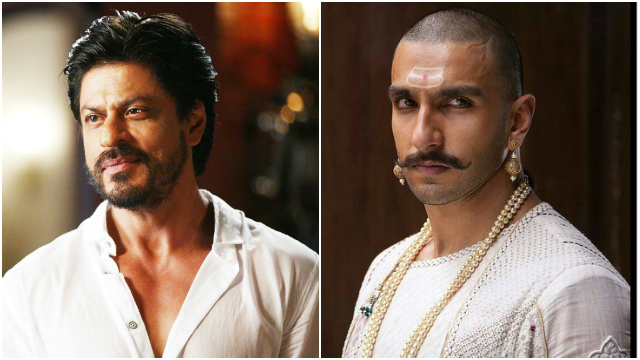 This Friday, Bollywood witnessed one of the biggest clashes in recent years. Shah Rukh Khan-Kajol-Varun Dhawan-Kriti Sanon starrer Dilwale went head to head with Ranveer Singh-Deepika Padukone-Priyanka Chopra starrer Bajirao Mastani. While all eyes were on the verdict, the results of the big ticket Bolly clash is finally out.
Here's how much Dilwale and Bajirao Mastani earned at the box office respectively.
Dilwale:
The first day Indian box office collection of the film Dilwale was Rs. 21.50 Crores. The audience response to the film has been good from all age groups especially families. The first day collection is India is reflective of the good audience response to the film keeping in mind the competitive environment and external factors. Despite the negative to average reviews, the film has been given a thumbs up by the audiences. The film had a record breaking opening day in East and South India. Being touted as the perfect holiday season release, the film has done exceptionally well overseas as well. Dilwale has raked in around Rs 9.22 crore abroad on its opening day, which is excellent. Also, given that the clash resulted in division of screens and there were protests against the film in many key centres, the figures are impressive.
Bajirao Mastani:
While one would have expected the Sanjay Bhansali directorial to fizzle out, considering that it's clashing with one of the biggest films of the year, Bajirao Mastani maintained its stead and earned in the range of Rs 12-13 crore at the box office. Last heard, the film raked in around Rs 12.80 crore on its opening day, which again is quite good. Had there been no clash, the film would have easily earned over Rs 15 crore and had a much better opening. Knowing its huge budget, the film needs to perform extraordinarily well over the next few days to record a stable opening week for sure.
So as of now, after day one, it's Shah Rukh Khan's Dilwale which is leading the pack and Ranveer Singh's Bajirao Mastani which is receiving a lot of accolades is trying to catch up. Will the figures tell a different story tomorrow?