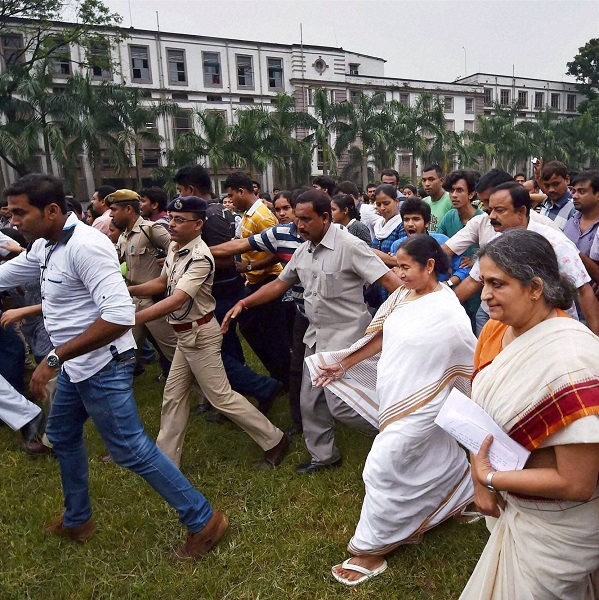 Sticking to their demand of her resignation, a group of Presidency University students on Sunday continued to occupy the Vice-Chancellor Anuradha Lohia's office, even as the gherao was called off and she had left for home. "She has left, but our protests will continue. We will not leave the office. Our students were there the whole night and we will continue to occupy the office and gherao the chair till she resigns," Trisha Chanda, general secretary of the students union said.
A 26-hour-long gherao of the VC ended on Saturday evening after she left the campus following the convocation saying she is unwell. "I am fine now. I had blood pressure issues and was advised bed rest by the doctor," Lohia said adding that she is trying her best to restore normalcy at the campus.
The university, incidentally, has declared a post-convocation holiday tomorrow. "Please do not link it with that incident. We have it every year," the VC said.
The union had also given a boycott call of the convocation yesterday but it was attended in large numbers by the students.
Trouble had began on Friday evening at the campus when Chief Minister Mamata Banerjee visited the university to attend a function. Students not only showed her black flag but tried to unsuccessfully gherao her car.
The students then alleged that they were assaulted by the security men who came along with the CM. After she left, they started demanding Lohia's resignation and gheraoed her.