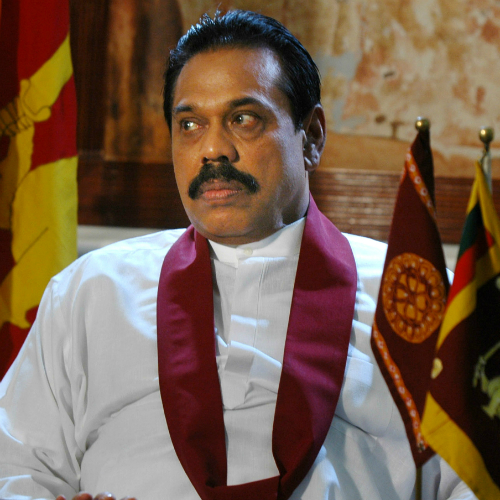 Sri Lankans may have voted twice this year to end former president Mahinda Rajapaksa's dynastic regime, but family politics still dominate the country's 225-member assembly after the August 17 parliamentary election.
Rajapaksa himself leads the lot with his son Namal and the older brother Chamal finding their way into parliament. It appears that the move senior Rajapaksa made to shift to the north western province's Kurunegala from the deep south's Hambantota paid dividends.
Rajitha Senaratne, Rajapaksa's former fisheries minister who defected along with current President Maithripala Siirsena to challenge Rajapaksa in January has his son Chatura elected from the United National Party (UNP).
Former world cup winning legendary cricket captain Arjuna Ranatunga elected from the UNP while his brother Prasanna, the Western Province Chief Minister, won a seat from the opposition United People's Freedom Alliance (UPFA).
Brothers Navin and Mayantha Dissanayake of the UNP extend the family connections to in laws. Navin's father-in-law, Karu Jayasuriya is the UNP s senior leader who is tipped to be the Speaker when the parliament convenes on September 1.
The main Muslim party leader Rauff Hakeem has opted to give a national list seat for his brother Hafeez. Ranjith and Wasantha Aluwihare from the central district of Matale have represented parliament from the UNP many times before.
Cousins Mahindananda and Ananda Aluthgamage are bitter rivals from the two main parties.Prime Minister Ranil Wckremesinghe, a known critic of family control in politics, has his cousin Ruwan Wijewardena elected from Gampaha.
Ruwan was the state minister of defence since January and being seen as a possible successor to Wwickremesinghe as the UNP leader. Daya and Anoma Gamage are the only husband and wife duo in the new parliament. Both are from the UNP. Sarath Amunugama, who is in parliament since 1994, has his nephew Dilum, who has been re-elected from the central Kandy district from the opposition UPFA.