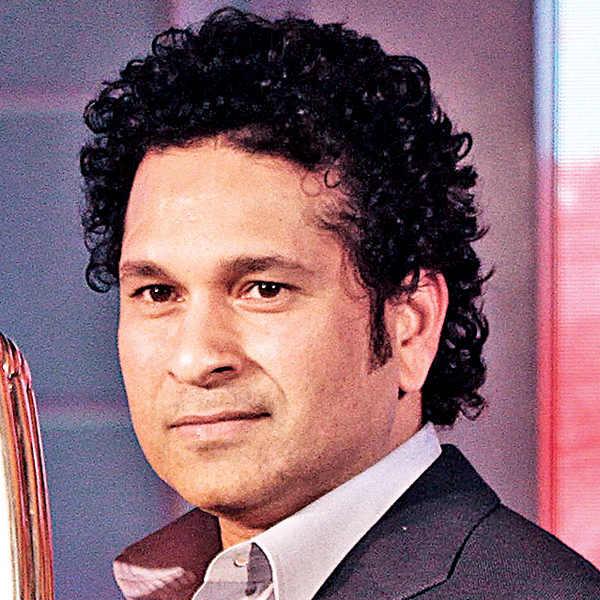 After superstar Amitabh Bachchan granted his consent for becoming Maharashtra's tiger ambassador, master blaster Sachin Tendulkar has written to the state government seeking details on promoting the cause.
Maharashtra finance minister Sudhir Mungantiwar, who is also the state's forest minister, had written to Bachchan and Tendulkar on July 29 (World Tiger Day), requesting them to act as tiger ambassadors. Bachchan approved the request earlier this week. Now, Tendulkar has written to Mungantiwar in this regard.
"I compliment your team on the efforts being undertaken for Project Tiger and would be happy to meet you to discuss this. I have always been concerned about tiger conservation and distinctly remember dedicating one of my Test centuries, during my playing days, to increase awareness of the cause. I request you to kindly share details of the expectations from me in the capacity of tiger ambassador of the state and how I can promote the cause," wrote Tendulkar in the letter to Mungantiwar on Thursday.
Maharashtra has six tiger projects, including five in Vidarbha and one in Western Maharashtra (the Sahyadri tiger project). The tiger census, results for which were released in 2014, shows that India has 2,226 tigers, up from 1,706 in 2010. Maharashtra has around 190 such big cats, more than 169 in 2010. Of these 190, the Tadoba-Andhari tiger reserve in Vidarbha accounts for 72 big cats, including 60 in the core area and 12 in the buffer zone.
This does not count cubs as they have a low survival rate.
In addition, Vidarbha has around 13 tiger projects in a 300-km periphery, which together account for 325 to 330 tigers. Some other countries that have tiger habitats are Indonesia, Malaysia, Bangladesh, Thailand, China, Cambodia and Bhutan.