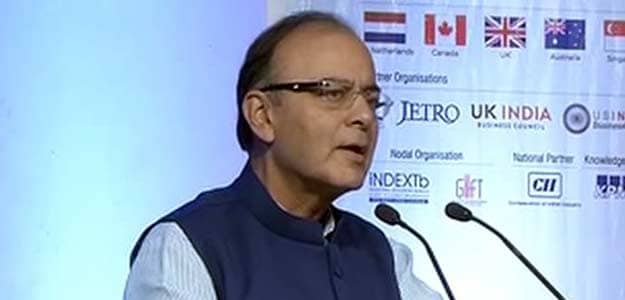 Finance Minister Arun Jaitley on Monday reiterated the government's commitment in easing the way of doing business in India. The finance minister promised a stable taxation policy to revive growth and investment.
Highly adversarial tax regime had earlier scared investors away and the government has no intention of using retrospective tax, Mr Jaitley said at the Vibrant Gujarat summit in Gandhinagar.

Banking on the steps taken to revive the domestic economy in last seven months, Mr Jaitley said investments are significantly going to move up in coming days.

"The mood around the world for investment in India is very positive. I see in days to come investment significantly going up," Mr Jaitley said.

Mr Jaitley said the government had moved to fast-track changes needed to increase investment, citing executive orders, including one to lift limits on foreign investment in insurance.

"We did take decisions the right way, because that was also intended to convey a message to every Indian and the investors all over the world that even if one house of Parliament takes some time to settle down and start functioning, India cannot stop functioning in the meanwhile," he said.

Ordinances have been issued to relax land acquisition rules, foreign investment in insurance and to liberalise the coal sector. These will need to be ratified within six weeks of Parliament being convened.

Mr Jaitley also promised imminent changes pushing ahead key reforms such as the introduction of a nationwide sales tax.

He said he expects India would implement a common goods and services tax (GST) across the country in the course of the next year.

In December, Mr Jaitley presented the GST bill to Parliament. Its enactment requires the support of two-thirds of members as well as ratification by at least half of the country's state legislatures.

Investors and manufacturers have long sought a GST as a game-changer that would simplify taxes while broadening the tax base. Many believe GST could add as much as 2 percentage points to the growth rate of Asia's third-largest economy.
For More update Please visit
http://uversenews.blogspot.in