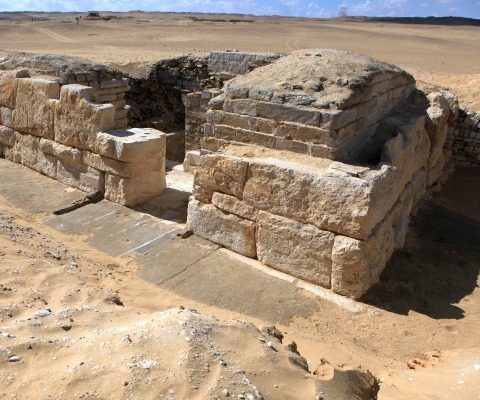 A 4,500 year old tomb of a previously unkown queen was unearthed by Czech archeologists, the Egyptian Minister of Antiquities Mamdouh el-Damaty announced in a statement on Sunday. The queen is believed to be the wife of Pharoah Neferefre who ruled Egypt for about two years from 2460 to 2458BC.
The ancient tomb was discovered in an old kingdom cemetry of south-west Cairo named Abusir. Abusir also harbours numerous pyramids of the ancient Egyptian capital of Memphis dedicated to the pharoes of the Fifth Dynasty including one of Neferefre's, according to BBC. His pyramid is known as "the unfinished pyramid" because of its incomplete structure probably owing to his short reign in the dynasty. The name of Neferefre's wife had not been known before the recent find of her tomb, the minister said.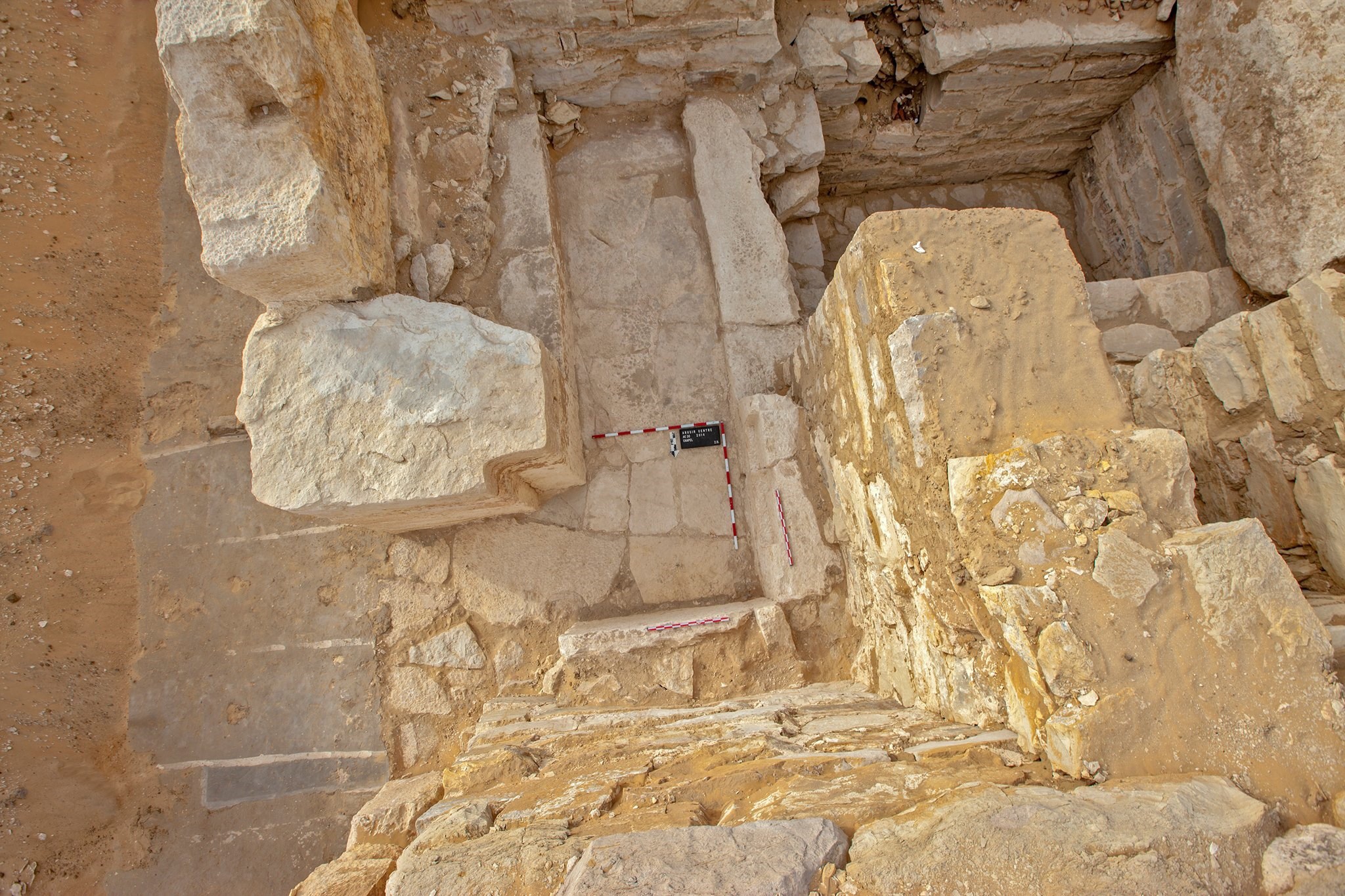 A handout picture released by the Egyptian Ministry of Antiquities on January 4, 2015, shows the tomb of Khentakawess III -AFP
The queen was identified as Khentakawess III. The previous two queens before her with the same name have already been identified. The minister said that her name and rank had been inscribed on the inner walls of the tomb, probably by the builders."This discovery will help us shed light on certain unknown aspects of the Fifth Dynasty, which along with the Fourth Dynasty, witnessed the construction of the first pyramids," he added.
The head of the Czech Institute of Egyptology Miroslav Barta mission, who discovered the queen's tomb, said the tomb was found in Neferefre's funeral complex." This makes us believe that the queen was his wife," Barta said, according to the statement.The Czech Archaeologists also found around 30 utensils, 24 made of limestone and four of copper.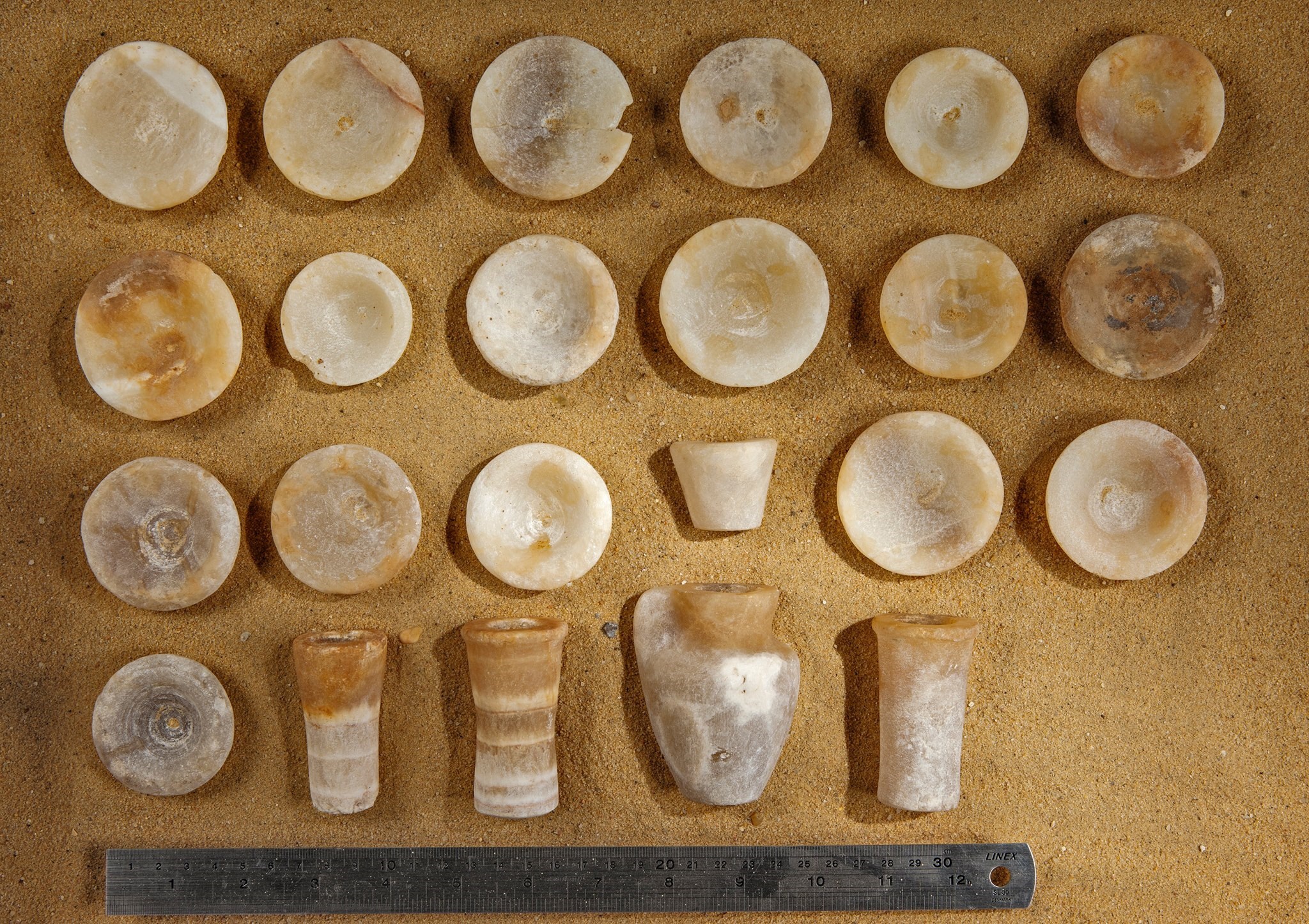 The picture shows the utensils and other artifacts found around the tomb of the queen- AFP