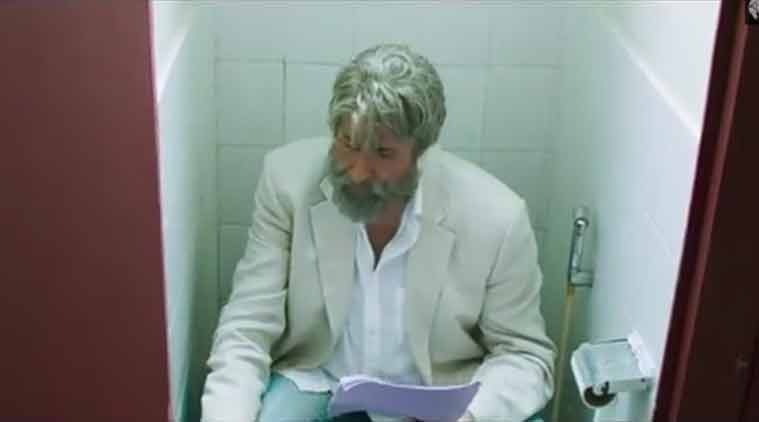 If you love to sing in the loo, you'll love this. You'll also love this, even if you ain't a bathroom singer. Amitabh Bachchan, literally and figuratively, carries the 'loo-singing' further and croons a funny yet interesting song 'Piddly Loo' in 'Shamitabh'.
What's more interesting is Big B tweeted this link, calling it a teaser, but it happens to be a full video. Hmmm! There shall be more to this 'Piddly Loo' in the movie, we guess.
The track is cute and appears cuter when Big B does those antics sitting inside the 'loo'.
Starring Big B, Dhanush and Akshara Haasan, 'Shamitabh' is slated to release on February 6, 2015.
Amitabh Bachchan had earlier tweeted the first look of the song.