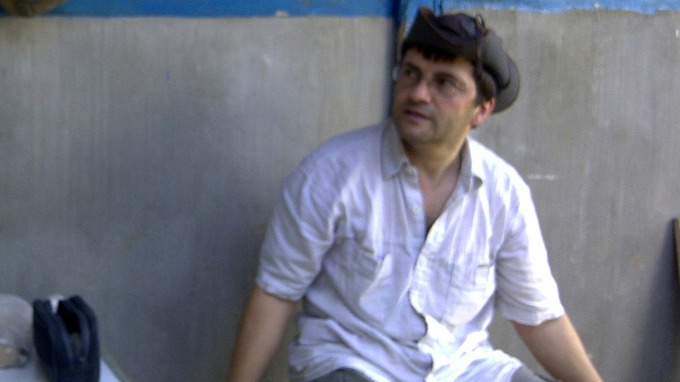 Swiss national Lorenzo Vinciguerra escaped from his kidnappers after grabbing a guard's machete
A wildlife photographer, who was taken hostage by Islamist rebels in the Philippines, has escaped today after killing one of his guards with a machete.
Swiss photographer Lorenzo Vinciguerra, 49, made his escape as the insurgents who were holding him clashed with government troops, according to reports.
Vinciguerra had been held captive since his kidnap more than two years ago and was being held with Dutch hostage Ewold Horn. Horn was too "sick and weak" to escape with Vinciguerra.
According to Reuters a Filipino officer said that Vinciguerra made a grab for his guard's machete during a clash between government troops and the Abu Sayyaf rebels who were holding him.
Filipino army commander Colonel Allan Arrojado said: "He dashed while other bandits were shooting at him."
Vinciguerra was wounded on his left cheek while he wrestled his guard for the machete but managed to grapple it from his grasp before slashing his captor on the neck and making a run for it.
Switzerland's Foreign Ministry said the photographer was in good health following his ordeal and would be returning home as soon as possible.
The Philippines armed forces confirmed five militants were killed and seven wounded in the firefight which provided cover for Vinciguerra to escape.