When prime minister Narendra Modi addressed a rally in the Muslim-dominated Poonch district of Jammu and Kashmir, he spoke of how he had travelled to the area by bus while working for the party. Modi is now trying to give a final push by addressing a first ever rally in Srinagar to woo the people in Muslim majority valley.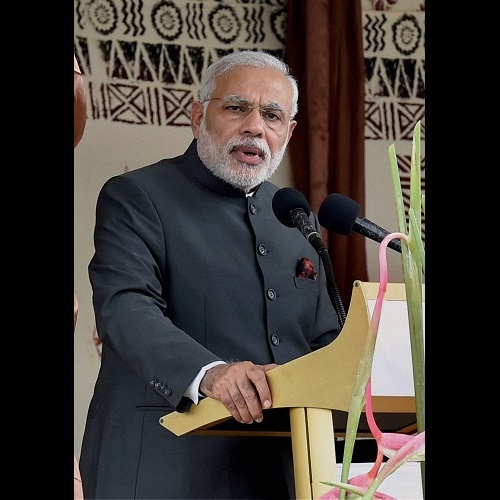 Why is Modi focusing on Jammu and Kashmir?
Jammu and Kashmir has been the centre of BJP's strategy since Jan Sangh days. Coming to power in the only Muslim majority state of country has been the dream of the party. After holding three rallies in Jammu, two of them in Muslim majority areas of Poonch and Kishtwar, the BJP is now trying to test waters in Kashmir and that is why Modi is holding his first rally in the separatist stronghold of Srinagar on Monday. The party, which has never won any of the eight assembly seats of Srinagar, has put up candidates in seven of the constituencies. They are hoping to win some of them particularly Habba Kadal where they have put up a Kashmir pandit candidate hoping to cash in on 16000 migrant pandit votes.
Is BJP confident to form government?
Since he took over as prime minister, Modi has already visited the state five times. BJP sources said the prime minister's frequent visits were to send a message that the party was "very serious" about its battle for Jammu and Kashmir. The party also tried to make its presence felt during the floods, when the organisation was active in relief and rehabilitation. Though BJP says they would achieve the Mission 44 yet they are not averse to post poll tie up to keep Congress, National Conference and PDP out of power.
Can BJP make dent in the Muslim majority Kashmir?
Aware of its limitations in the valley, the BJP is counting on "restructuring" of the voting pattern and what it describes as "disillusionment" with the National Conference and PDP to open its account.
Having entered an understanding for a post-poll tie-up with around four smaller outfits, including Sajjad Lone's People's Conference and Hakeem Yasin's PDF, the party is hoping to become an anchor for an alternative front. Sources said some of these outfits were claiming to be chief minister in the post-poll alliance and the "floating vote" could go in the favour of parties which had a chance of being in power.
Why is Kashmir a tough ask for BJP?
Valley has an overwhelming Muslim population. It has been the laboratory of separatists who have been always trying to cash in on the sentiments of people. Plus the article 370 is a touchy issue in the valley. BJP has a strong opinion over it though off late it has tried to avoid racking up this issue with an eye on the Muslim voters.. However, the high voting percentage in the first two phases could pose a challenges to the saffron party. Modi, who has a total of nine rallies planned in the state, has been promising development and seeking a decisive mandate as he takes on both NC and PDP.
The party's silence on Article 370, which has been on its core agenda, is an apparent bid to avoid polarisation in the valley. However, it is yet to be seen what tactical line it takes on the issue during the last phases of polling when the Hindu-dominated seats of Jammu region go to the hustings.