MUMBAI: Taking the stigma against tuberculosis head-on, actor Amitabh Bachchan disclosed publicly for the first time that he had tuberculosis just when he had begun shooting for a television game show in 2000. He made the revelation while launching BMC's campaign against tuberculosis 'TB harega Desh Jeetega' on Sunday.
Bachchan underlined how tuberculosis could affect anyone irrespective of their socio-economic status. Speaking about his tryst with the disease that kills 3lakh Indians annually, Bachchan said, "I used to wake up feeling weak. Subsequent to tests, I was diagnosed with tuberculosis." Bachchan said it took a year for him to beat the ailment and emerge victorious. "Today I am standing in front of you completely cured of the disease," said the actor, urging people to go for early diagnosis.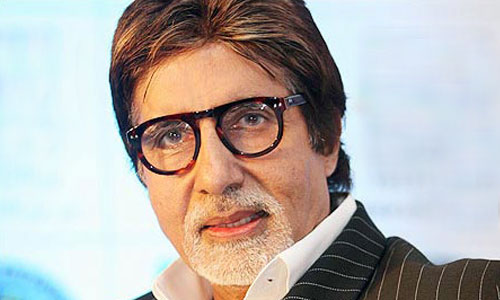 The actor said he has never spoken about the ailment in public but now it was the time to spread awareness. "I continued working with the ailment. Nowadays there are good medicines. There is nothing more that you need to do apart from taking medicines on time," said the actor, also referring to his Coolie incident when he chose to get treated in a Mumbai hospital. "We have doctors and expertise now. Earlier TB patients used to be sent to sanatoriums but now we have good care," Bachchan said.
Bachchan is the face of BMC's new TB campaign that will be looking at curbing drug-sensitive cases with a renewed vigour. Commissioner Sitaram Kunte underlined that TB control in slums and access to rapid diagnosis for multi-drug resistant cases will be their taken up on a war footing. The campaign features two videos in which the actor talks about not ignoring cough for more than two weeks. The campaign on television will be backed up by radio jingles and poster campaigns. Mumbai records over 30,000 new drug-sensitive cases of tuberculosis every year. As of October 2014 Mumbai has 7,330 undergoing multiple drug resistant TB (MDRTB).
Dr Jagdish Prasad, director general of health services, made an appeal to Bachchan and the film fraternity to adopt slums and ensure cleanliness there. In response to that, Bachchan offered to learn the means to do the same. He also promised to seek the support of film industry in adopting slums and bringing about positive change. Also present at the event were Sena chief Uddhav Thackeray and chief minister Devendra Fadnavis.
State health and family welfare minister Dr Deepak Sawant appealed to private physicians to suspect and diagnose patients for TB without unnecessarily treating them for viral fever. "They should not just keep their meter running," he said.a