Anything can happen in the big, bad, murky world of 'Bigg Boss 8′. So, while you see an angered Puneet Issar calling a miffed Karishma Tanna 'Dufferandoo' as and when he pleases, you can also see Puneet's wife Deepali making an entry into the house during a task and hugging Karishma.
In the episode that aired on Tuesday (December 30) night, the moment of surprise came when the housemates had frozen owing to the 'freeze release' task. To add to the drama an outsider would be called inside the house who would go around the house talking to the 'frozen' inmates. The housemates, however, were not allowed to react to the remarks made by the visitors.
As Deepali Issar entered the house through the confession room, Puneet ran, but froze midway as 'Bigg Boss' ordered the housemates to freeze. Deepali hugged him and told him that he has lost weight.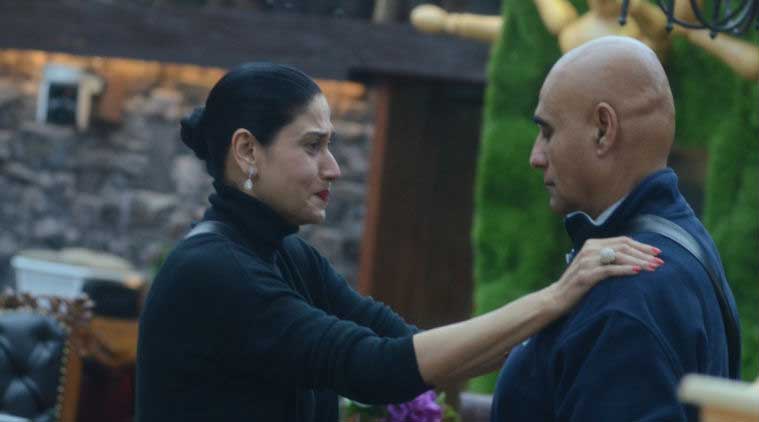 Then she moved to Gautam Gulati and thanked him for being Puneet's friend. And then she did something one would not have expected. Deepali walked up to the bathroom area where Karishma Tanna and Sonali Raut stood frozen. She introduced herself, hugged her and said, "you are a good player and keep on going as you are".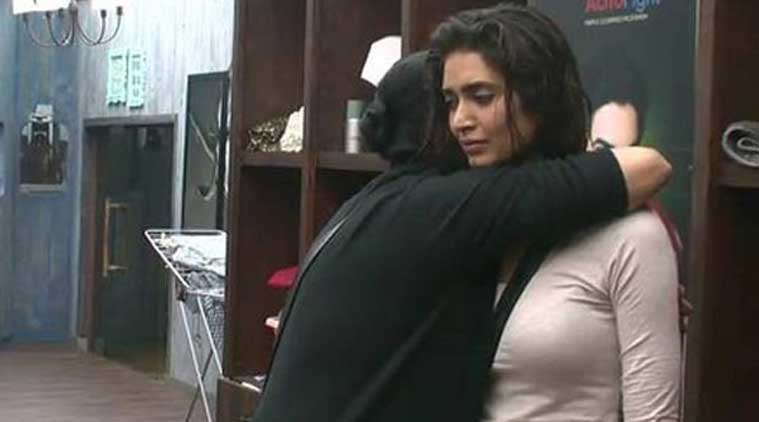 This is the same Deepali who had been putting up abusive and derogatory posts on facebook against RJ Pritam and Karishma, probably because they are the only ones who have openly spoken against Puneet on the show.
This move of hers, hence, surprised the audiences and us. It can be just a hogwash, or a good hearted aim at a new friendship. People have differing views about this, as they have been tweeting about it.